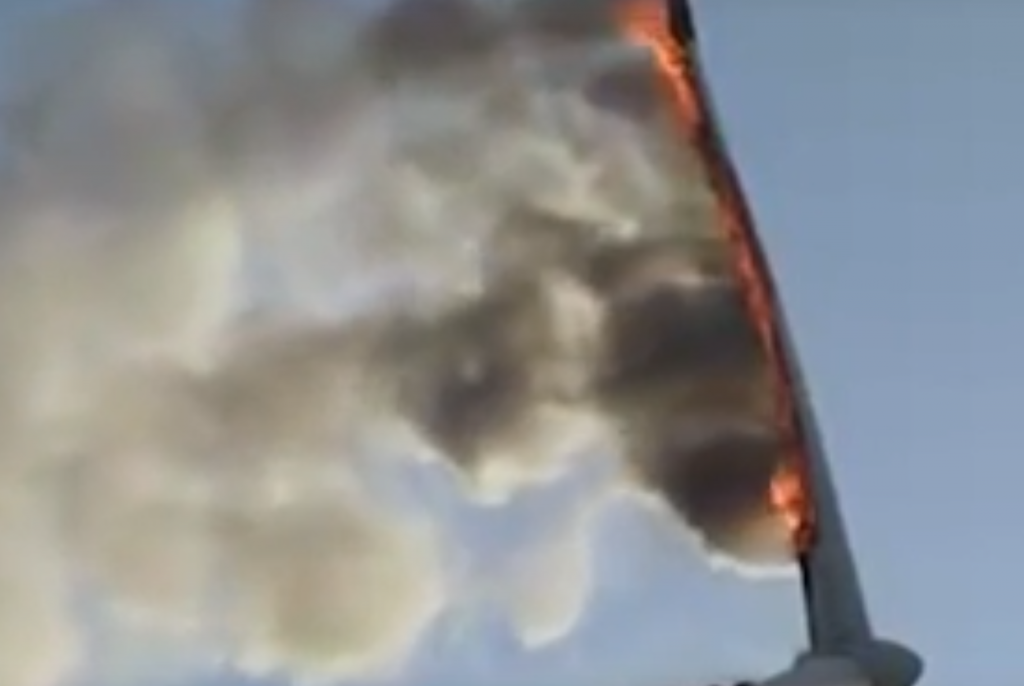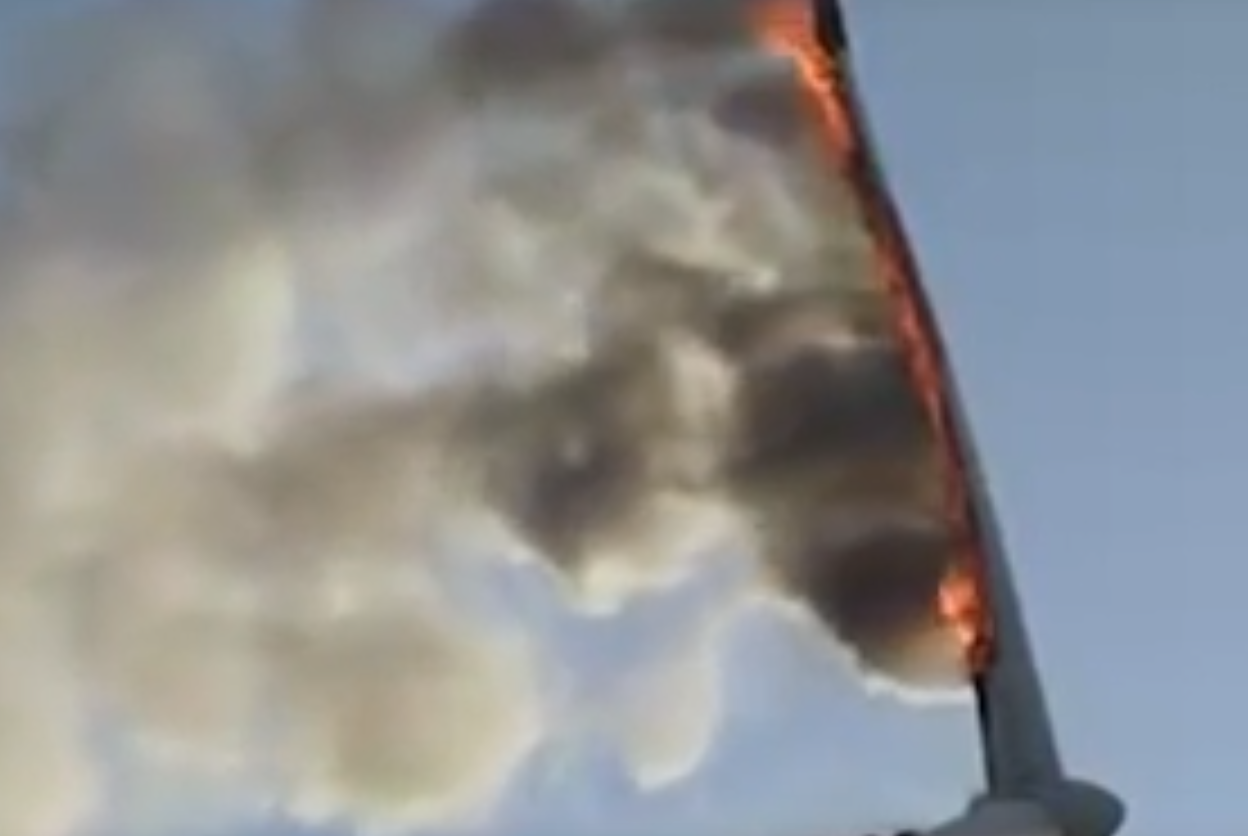 Footage has emerged of a massive wind turbine which burned for hours as firefighters did not have ladders long enough to tackle the 100 metre-high blaze, according to reports.
Investigators believe the incident may have been caused by a lightning storm.
It happened in the town of Isselburg in North Rhine-Westphalia at around 6am on Sunday.
The fire is thought to have cost several hundred thousand euros in damages.
Watch the footage below.