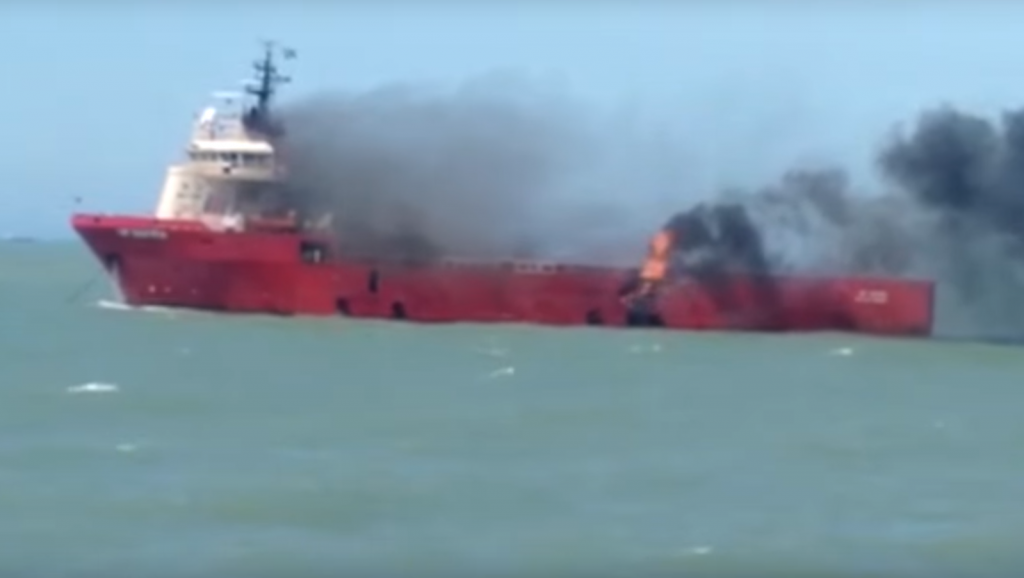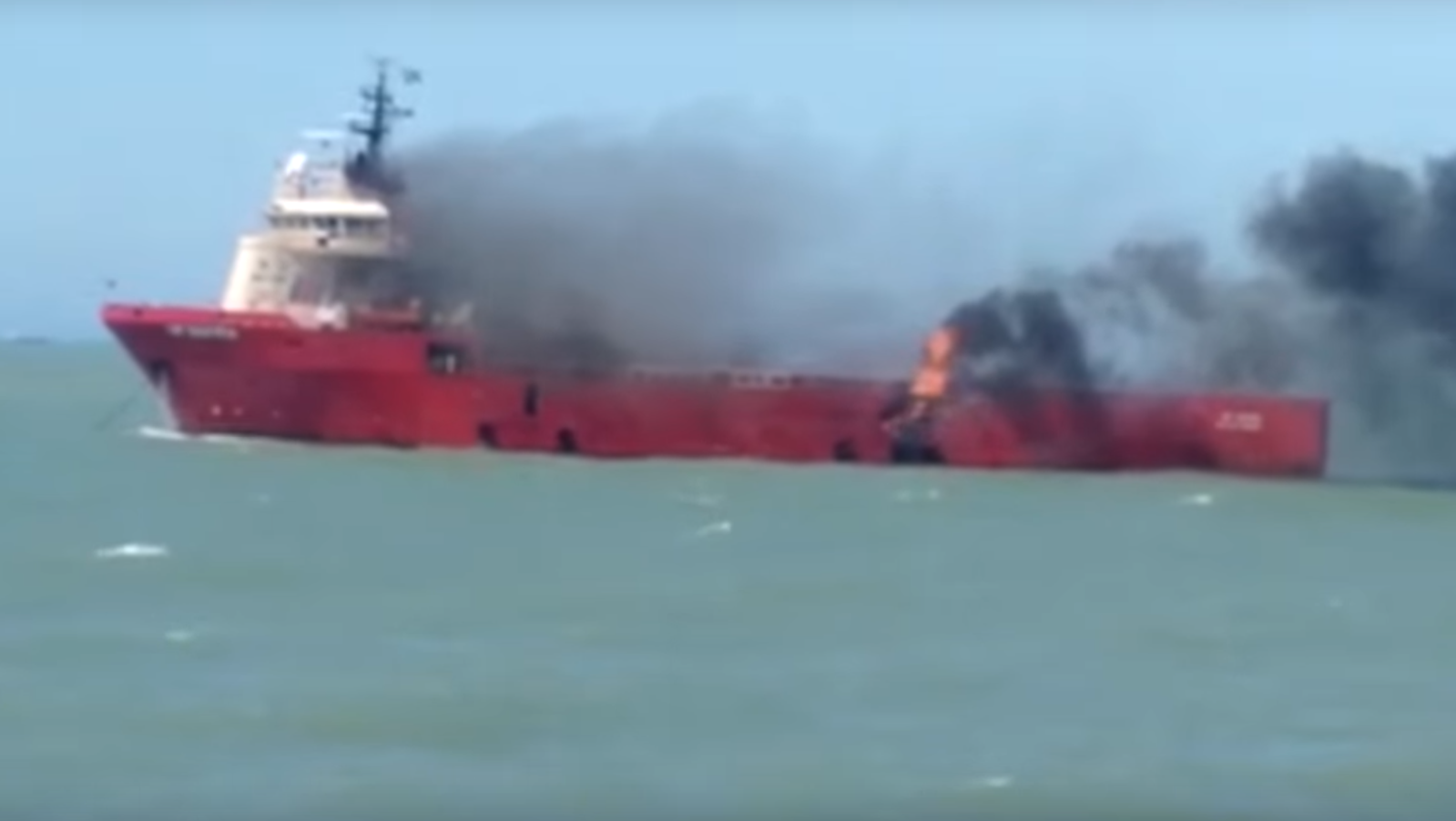 This footage shows the moment a platfrom supply vessel was engulfed in smoke after a fire aboard the ship.
The incident is understood to have since been extinguished after the fire on Tuesday in Macae, Brazil.
The vessel, which is owned by Ultrapetrol, was hit by a small fire on the main deck.
The fire is thought to have broken out during maintenance activity.
Watch the footage below.