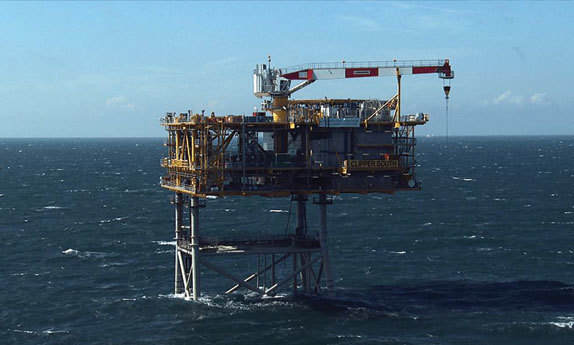 The boss of Ineos' shale business in the UK has revealed the chemical giant could purchase more assets in the North Sea.
Gary Haywood spoke to Energy Voice as the first shipment of US shale was brought to the company's facility at Grangemouth.
He said the firm sees the North Sea as a "great opportunity" especially with the low oil price environment.
Ineos began building its North Sea portfolio last year, buying 12 UK North Sea fields owned by German firm DEA, part of the LetterOne Group.
Russian billionaire Mikhail Fridman had been required to sell them by the UK Government amid fears of sanctions against Moscow over Russia's role in Ukraine.
Shortly after, Ineos struck a deal with Fairfield Energy to buy its 25% interest in the Clipper South field.
Haywood said: "We have acquired some assets in the North Sea. It is something that we see as a great opportunity for the company to be integrated with between the production of raw material all the way through to producing base chemicals.
"It's something which is strategic for us and something we think is a great opportunity at the moment in the market to pick up these assets so we'll continue to look for quality and good value assets and we don't know what will happen in the future, but we may get something else, time will tell."
The shale boss added that the company was also continuing to engage with the Scottish Government which is in the midst of its moratorium on fracking.
He said the decision on whether to allow shale gas extraction in Scotland was taking a "bit longer than we would have hoped."
Haywood added: "There have been over a million shale wells drilled in the US, there's a lot of experience out there and independent evidence including Scotland's own panel which says this can be done safely.
"We support evidence led examination and support the examination of fracking and the safety of it but we're confident and have the expert opinion behind us."
Recommended for you

Strike action by hundreds of North Sea workers 'rock solid', says union