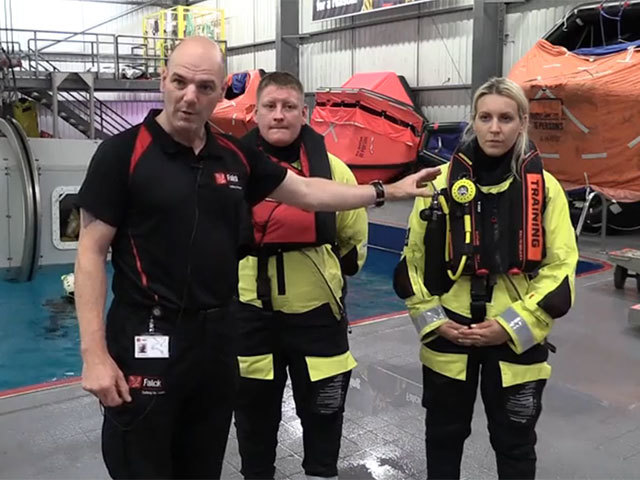 Award-winning author Loren Steffy once described the North Sea as the stuff of "Gothic legend".
He said: "Its weather is cold and terrifying, roiled by relentless gales and massive undulating waves that roll toward the coast like a giant gray blanket unfurled by an angry maid.
"Its bitter, powerful currents and frequent storm-force winds can make the most hardened sailor or pilot anxious."
It's against that very backdrop thousands of men and women travel to work each day offshore.
In the past four years helicopter crashes and ditchings have claimed 20 victims.
As recently as August last year four people died when a CHC-operated Super Puma L2 plunged into the sea two miles from Sumburgh Airport.
Duncan Munro, 46, from Bishop Auckland, Sarah Darnley, 45, from Elgin, 59-year-old Gary McCrossan, from Inverness, and George Allison, 57, from Winchester, died, while the remaining 10 passengers and two crew survived.
The tragic crash had dramatic impacts.
The North Sea industry, and in particular its Step Change in Safety initiative, redoubled efforts to engage with the workforce at a critical point in the North Sea's history.
And it provoked the Civil Aviation Authority (CAA) to finally examine North Sea helicopter logistics in depth, before proposing a raft of improvements that are now overhauling offshore helicopter travel like never before.
In Energy Voice's latest series we too examine these changes, speak to the people at the heart of the discussion and break news as and when it happens.
In the first part of our series we sit down with Falck Safety Services managing director Colin Leyden to discuss the new Category A emergency breathing system (EBS) before a member of the Falck team talks through a side-by-side comparison of the new EBS and its predecessor.
Later in the series, our camera takes a dive with Press and Journal Energy editor Jeremy Cresswell as he gives his verdict on the new system, having first donned the current rebreather apparatus.
Watch our video below to find out more.
Recommended for you

UK law makes it 'nearly impossible' to challenge new oil developments