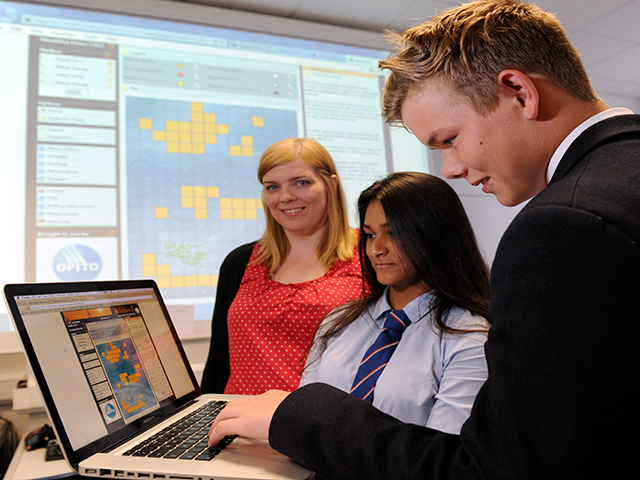 Encouraging more young people into the energy sector will be the key focus of a new £1.5million investment in Scotland.
The Glasgow Science Centre, which opens The Powering The Future exhibition next month, will focus on one of the biggest challenges facing modern society – the future of our energy supply.
James Hamilton, a director at Opito, spoke to Energy Voice about inspiring the next generation of workers and the new exhibition, which will have more than 60 interactive exhibits.
He said:"I think when we look at the supply chain that the oil and gas industry in the UK supports, it goes much further than just Aberdeen and the surrounding areas.
"So we have to make sure we provide the opportunities that the industry has for young people throughout the country.
"We have a lot of talent within the nation and it's important that we get that into the oil and gas industry.
"The Glasgow Science Centre Powering The Future exhibition is a great way to engage with the energy sector and find out about the opportunities it has.
"There are a wide range of stands at the exhibition and they cover technology, through to jobs available and also there's an additional stand which allows young people to experience what it's like to be the energy minister for the day and look at the energy mix and how the challenges the government have relate to the supply of energy in the country."
This is the first time that all sectors of the energy industry, policy makers and government agencies have come together to present unbiased and apolitical information to highlight the challenges we face with future energy supply.
Support for the exhibition was gathered from across the industry and partners include the Scottish Government, Opito, SSE, Scottish Enterprise and EDF Energy.
It is estimated around 1.8million people will visit the exhibition over the next five years.
Almost 70,000 schoolchildren visit Glasgow Science Centre every year and the exhibition will act as a powerful engagement tool to help inform young people.
Recommended for you

Report warns up to 17,000 north-east jobs at risk without energy transition cash