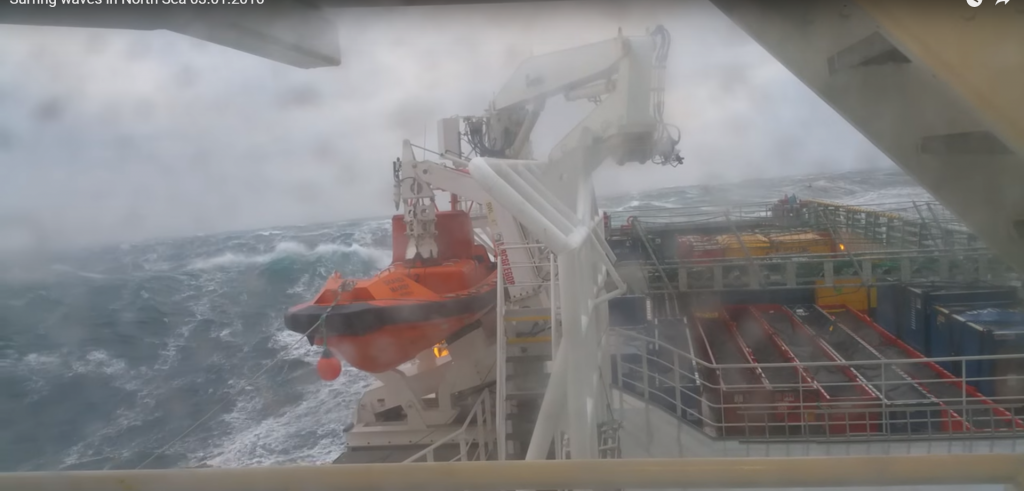 More footage has emerged of incredible waves in the North Sea.
The footage, which shows the view from the front and back of a support vessel, was captured earlier this month.
A number of videos have been captured by offshore workers caught up in the bad weather at sea.
These waves by Henning Allestad caught the rough seas at 12 knots.
Watch the footage below.