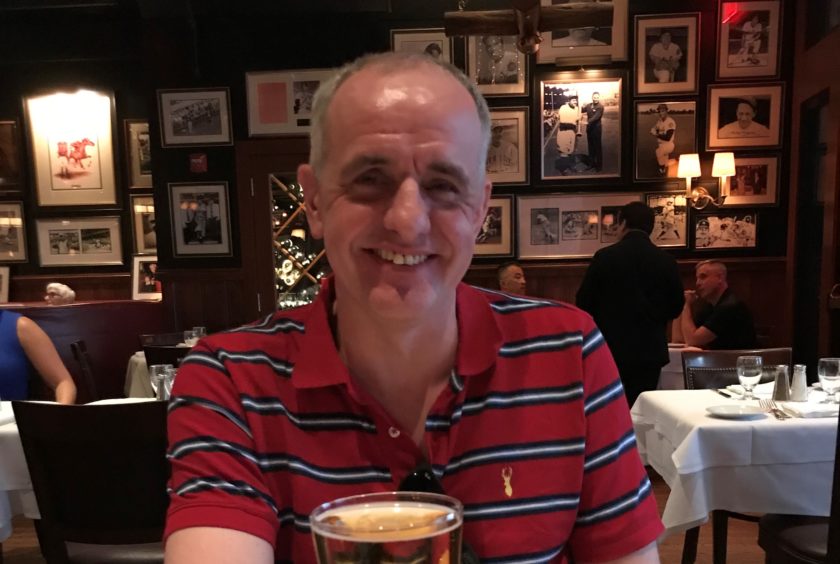 An offshore worker trapped in Ghana has accused bosses of placing him in a "dangerous situation" and not acting quickly enough to get him home to his disabled son.
George Starke, a ROV supervisor from Inverness, claims he has been "left in the dark" by oilfield services firm Subsea 7.
He also claims he and 12 other workers have been placed in a hotel with quarantined suspected Covid-19 cases.
Last night, Subsea 7 insisted it was doing all it can and is "urgently looking to various options" to bring the crew home "safely and as quickly as possible".
Mr Starke, who has been with Subsea 7 for 14 years, said: "We are in real danger here. I have sent a number of e-mails to the company but no one has said anything to us.
"All we want is for them to say 'we're behind you' and they haven't."
The 47-year old had been working alongside 300 other crew members on board subsea vessel The Seven Borealis off the coast of Ghana until Sunday.
Mr Starke said when he and a number of colleagues tried to get off the boat last week, they were warned by senior staff they would "be leaving" Subsea 7 if they did so.
The team was finally removed from the boat on Sunday and put in a hotel at Accra Airport.
Mr Starke's wife, Mary, described the situation as "shocking" and called for the Luxembourg-headquartered firm, which has an office in Westhill, to take action.
She said: "They need to step up here. They seem to have no procedures in place to cope with this.
"It's shocking that a multi-million pound company would behave like this – it's a life or death situation."
Mr Starke's 12-year-old son, Harry, is severely autistic, profoundly deaf and has juvenile pernicious anaemia, which he requires daily injections for.
Mrs Starke said she is "effectively housebound" without her husband and is currently relying on friends to deliver food and other essentials.
She added: "I'm having to inject my son every day myself. Everyone has enough to cope with right now and I'm also having to deal with the fact that my husband is trapped in Ghana.
"Subsea 7 should be helping those who look after vulnerable people – they knew this was coming and kept my husband on the vessel instead of getting him home to his family."
A spokeswoman for Subsea 7 confirmed that 12 crew were currently at a hotel in Ghana "as result of travel restrictions and border controls imposed by the Ghana government in response to the COVID-19 global crisis, preventing international flights leaving or entering the country".
She added: "We recognise this is a very difficult and worrying time and are keeping our colleagues informed of the evolving situation.
"We are working with the relevant governments, port authorities, embassies and local agencies on all options to find a resolution.
"Our main concern remains the safety and welfare of our crew."
A spokeswoman for Ghana's Foreign and Commonwealth Office (FCO) said: "The FCO is working around the clock to support British travelers in this situation to allow them to come back to the UK.
"The government is seeking to keep key transit routes open as long as possible and is in touch with international partners and the airline industry to make this happen.
"Consular staff are supporting those with urgent need while providing travel advice and support to those still abroad."