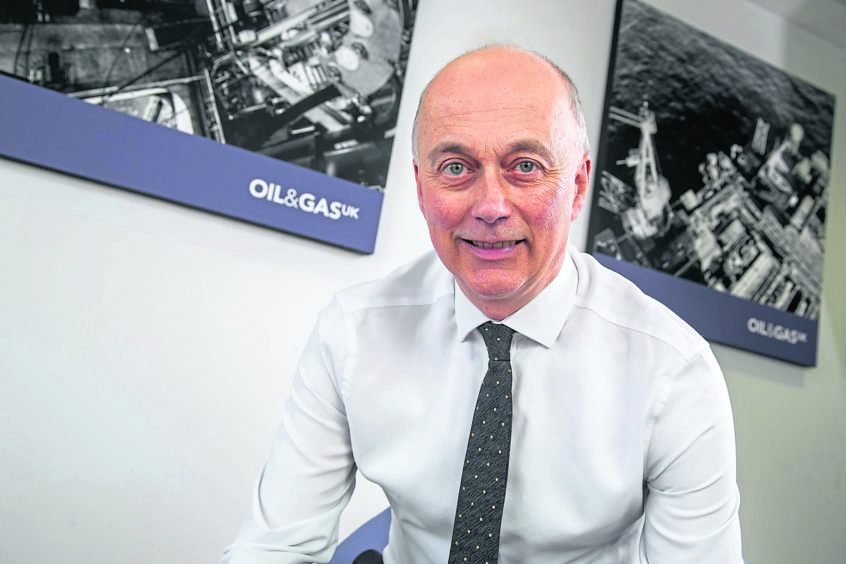 The UK oil and gas sector can't "jump the gun" on the removal of minimum manning across the North Sea, according to a safety chief.
Trevor Stapleton, HSE director for Oil and Gas UK (OGUK), said the current use of a skeleton staff on many North Sea installations had the potential to last for "quite a long time".
But he added that his organisation was being proactive on the issue and would be guided by government health guidance.
The North Sea averaged a standing offshore workforce of 11,500 before the Covid-19 outbreak, while today the number sits at around 7,000.
Mr Stapleton said: "In terms of how long can we keep minimum-manning going, you could continue it for quite a long period but, let's be very clear, safety will always remain the top priority.
"This is not a question of minimum-manning or not, I don't think that's really the issue, the issue is when we are running at minimum we can't do all the other things – the project work and decommissioning work – that are essential to keep the industry going forward."
OGUK revealed yesterday it had formed a Covid-19 testing sub group to collate data on the impact on the sector, which Mr Stapleton said will help the sector's strategy as restrictions begin to be eased.
But he claimed testing would be "key" to any change to North Sea minimum-manning policy.
Mr Stapleton said: "In terms of how quick we can move out of minimum-manning, it's not a question of jumping the gun and it is being guided by the government who are being guided by Health Protection Scotland and Public Health England.
"All we are trying to do is get prepared so that when the government does take a decision the industry is in a position to take advantage of that – we don't want to look at this three months down the line and wish we'd addressed something when we had the chance.
"We're trying to be proactive and be very clear what control measures need to be put in place to increase manning levels, with testing being a key measure we want to introduce.
"We'll do this sensibly, in consultation with the workforce and with government guidance."
Recommended for you

FPSO for delayed Penguins project 'progressing well' says Shell boss