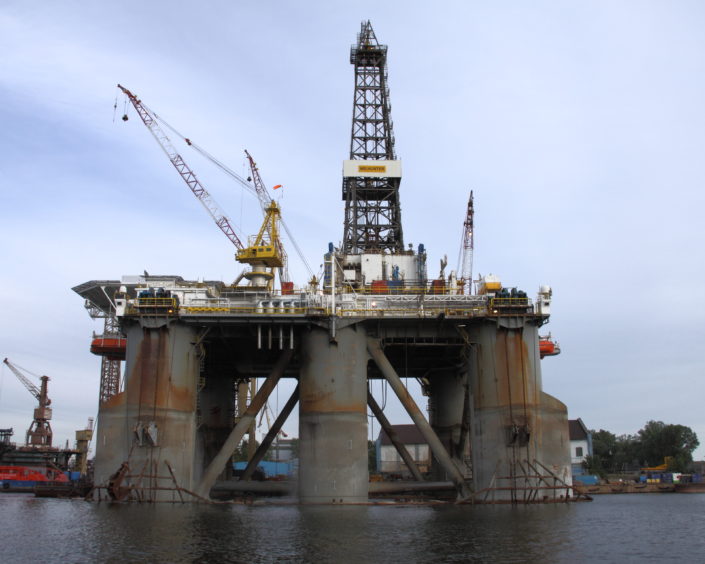 A pair of oil rigs lying idle in Invergordon sank Awilco Drilling to losses of £7.5million in the first quarter of 2020.
The Aberdeenshire-headquartered company took in no revenue during the period, with the pre-tax deficit more than four-times that of its £1.8m losses in the same time last year.
Awilco's two dormant oil rigs, WilPhoenix and WilHunter, cost the firm £3.9million during the quarter.
WilPhoenix is expecting the start of a Petrofac decommissioning contract later this month, followed by work with Serica Energy.
However the WilHunter remains cold-stacked in the Moray Firth, where it has been for nearly five years.
The vessel was last used in the third quarter of 2015.
Awilco said the company's total contract backlog was worth £11.1m.
Its cash balance is £22.4million, while the second instalment of payments for two new-build rigs, ordered over the last two years, of £25.8m is due in June.
Awilco said it is in "dialogue with the shipyard" in this payment, which will require additional funding.
The total cash commitment remains at £614.6m, Awilco said, with a decision to potentially defer delivery and the 80% final payment, due next April, to be taken at a later date.
Chief executive Jens Berge said: "The combined impact of the drop in oil price and the COVID-19 pandemic have immediately impacted operator's plans for 2021 with budgets reduced and a number of programs deferred pending increased confidence in the medium term outlook.
"Underlying market fundamentals remain positive towards both Tier 1 development demand in Norway and in the UK plugging and abandonment market as the supply of suitable rigs is reduced through an increased rate of attrition."
Awilco, listed on the Oslo stock exchange, employs 20 people onshore in Aberdeen, 17 in Norway and 106 offshore.