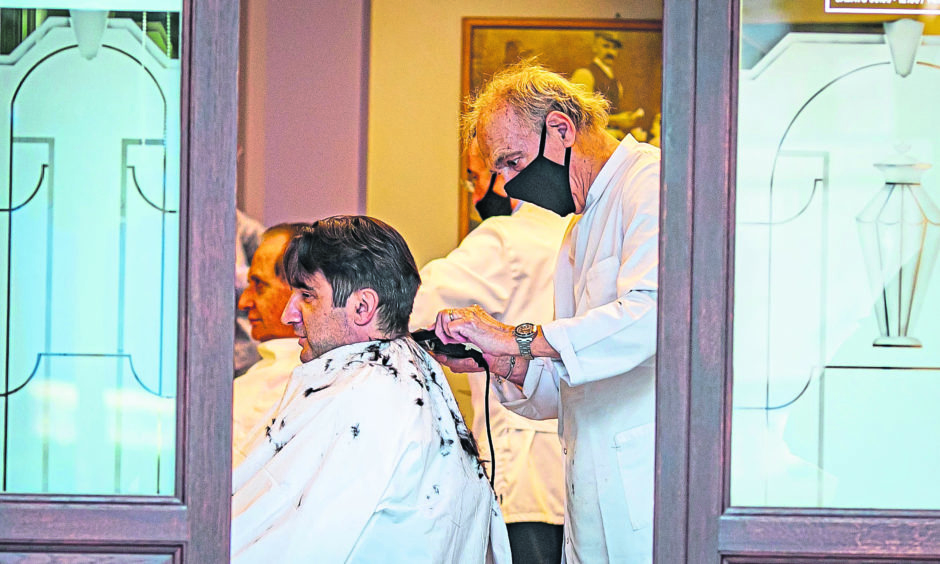 The challenges of the combination of Covid-19 and the fall in the oil price continue to place enormous stress on the industry. While those offshore have remained at their workplaces, albeit in smaller numbers and under strange and difficult circumstances, in order to maintain production from the UKCS, others who have now spent two months working from home are beginning to consider a return to the office or work site.
Although relaxation of lockdown is the topic of the day, what this means in practice is anxiety for employers and employees as they try to navigate the immediate crisis and what the world of work might look like for years to come. Although this will be different for each workplace, the need to keep employees safe will be the governing principle in what happens next and with that in mind, we set out below some pointers to help you to formulate your plan.
Initial strategy and planning
Some employers will continue to operate primarily on a remote working basis in the short-term at least – as those who can work from home are required to continue. For those employers bringing workers back to the workplace, steps should be followed:
• Read and apply the relevant government guidance issued on May 11;
• Prepare a detailed risk assessment setting out the decisions you have taken from a health and safety perspective and why;
• Consider the employment law implications of any changes you implement;
• Support and train staff on the new procedures on their return.
Employers must undertake risk assessments to identify and control any risks in the workplace. They are also required to keep risk assessments under review and consider refreshing them where risks change, as with Covid-19. Employers must then implement actions arising from the risk assessment and monitor compliance.
From an employment law perspective, proposed changes to the working environment and working practices may constitute variations to terms and conditions of employment. If the government had chosen to legislate to dictate how workplaces must operate, this would have made any changes required easier to impose on the workforce.
However, instead the government has simply issued guidance which leaves room for uncertainty and dispute. Additionally, some potential changes will be at the discretion of the employer.
Matters such as changes to hours or shift patterns, requiring employees to use annual leave and new places of work may amount to changes to contractual terms. If so, employee consent will need to be sought. Hopefully this will be forthcoming given the circumstances – but if not, this may trigger collective consultation obligations. For this reason, you may wish to involve trade unions or employee representatives in your discussions at an early stage.
Changes to policy such as the introduction of hygiene and social distancing measures, the use of PPE and new policies on internal and external meetings ought to be easier to implement. Nonetheless, to reassure staff, these matters will still require clear documentation and communication, consistent with the workplace's culture. Any policy should also clearly set out the sanction for non-compliance. Finally, the business leadership should set the correct tone by fully adhering to the new policies.
Staged returns to work and selection
Decisions about who should return to the workplace and when give rise to potential employment law risks, especially if not everyone returns at once. If decisions can be shown to be driven by reasons related to protected characteristics of workers, or to adversely impact such workers, then they may bring discrimination claims.
To mitigate these risks, ensure that your decisions are driven first by what is required by the government guidance and then by business-need led selection criteria.
Establishing a business reason to justify your decisions should at least be a defence to a direct discrimination claim. The risk of indirect discrimination claims can be mitigated by engaging in a dialogue with potential "returnees" and "remainers" as to whether their initial selection gives rise to problems and, if so, why. Employers' natural inclination to look after their employees should be tempered in this scenario. For example, a presumption that those with children may prefer to work from home is not a defence to a discrimination claim, however good the intentions.
Employers will also need to consider what approach they will take if someone is unable to or simply refuses to return to work. Would they agree to continued remote working on a temporary/permanent basis, would this trigger other changes (for example, reduced pay), or would it be a redundancy or even a disciplinary situation? If an employee's reason for not returning to work is dissatisfaction with the health and safety measures, they may benefit from additional protections, such as protection from disability discrimination if they have a disability, or as whistleblowers. Prior to lockdown the HSE saw a large increase in health and safety complaints and this may also happen post-lockdown.
Deciding when to "un-furlough" should be driven by business need and any process of selection should be conducted as fairly and as objectively as possible. Particular issues may arise if the employer is not topping up employees' pay to 100%, as those chosen to come off furlough will return to normal pay and benefits sooner than those who do not. However, some employees may prefer to remain furloughed on lower pay rather than travel to their workplace.
Although the job retention scheme does not envisage minimum notice periods, we recommend employers give furloughed staff reasonable notice that they are required to return to work, as many furlough agreements in practice require.
All employers have a legal duty to protect the health and safety of their workforce. But, while the underlying legal obligations remain the same, this crisis redefines workplace safety.
Penelope Warne is the senior partner at CMS
Recommended for you

How long can oil & gas keep putting off digitalisation?