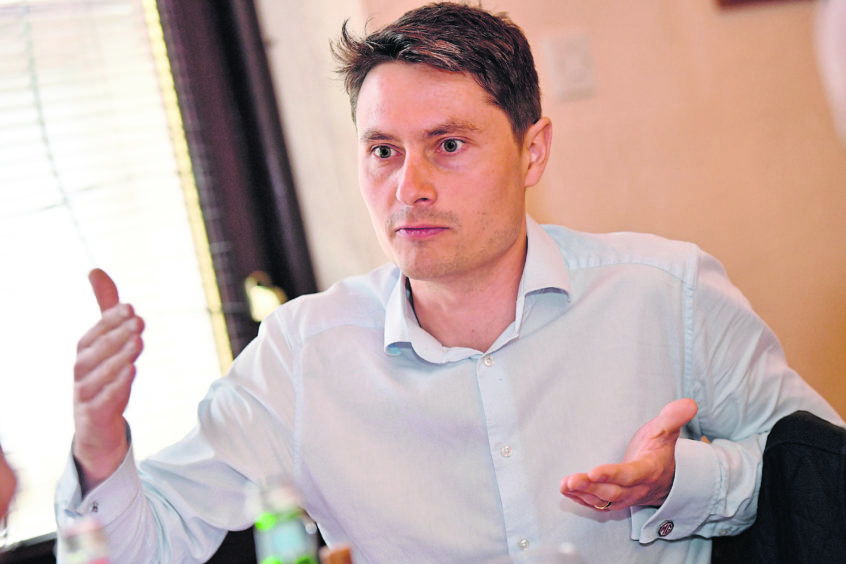 For a trio of north-east oil service firms, the Covid-19 crisis could appear as a stop sign, blocking their progress just as they were reaping the rewards from years of groundwork.
DeltaTek, GM Flow and Fulkrum Technical Resources, all new to Aberdeen's energy industry since the previous downturn, had their feet firmly on the pedal and were success stories in the run up to the outbreak.
Adjusting to the "shock" of this new downturn means contract deferrals, cancellations in some cases, and a need for companies to reassess their goals for the months ahead.
All three start-ups insist they are well positioned to weather the storm.
"The shock factor is just in a league of its own really, when you compare it to the previous downturn, which I guess was a little bit more foreseeable," said Tristam Horn, chief executive of DeltaTek.
After a "seminal" 2018, proving the cost-cutting powers of its SeaCure technology, the well construction specialist acquired a huge market share in 2019, becoming involved in 30% of wells drilled in the UK North Sea.
With that, its Dyce offices and headcount expanded, along with new sites in the US and Norway, bringing a target of 100% growth in 2020 as roughly the same volume of work done in 2019 had been booked for the first six months.
However, the pandemic outbreak has seen contract deferrals, so while DeltaTek is still expecting a good year, that headline growth is less likely.
Horn, "ever the glass half-full kind of optimist", said the firm is not being idle and is making use of the chance to "educate" the industry (via video conference) on their offering while operators are now digging into their costs.
He said: "We're seeing an interesting reaction from both the existing customer base and new prospective customers we've been reaching out to.
"The ones that do still have committed activity for 2020 are genuinely looking at every last opportunity for cost efficiency, operational efficiency, cost-cutting that they can include within their projects.
"We're actually finding that we're having more genuine 'we really want to do this now' kind of conversations, rather than 'we're a little bit too busy now'.
"Operators were pretty resource-stretched with significant scopes of work to deliver but now, because they have a little bit more time on their hands and they are trying to squeeze every last dollar out of the operation from a cost-cutting perspective, we're finding that engagement is incredibly genuine and they are very interested in these solutions.
"It could still be very much the growth year that we were anticipating in January, but it certainly wouldn't be from the incumbent kind of work that we had or committed for H1 because of the natural deferment.
"There is still a lot of opportunity throughout the rest of the year to continue on that track but it is still quite unknown right now."
Another firm "getting its claws in the ground" just prior to the outbreak was manufacturer GM Flow in Ellon.
Set up in 2014 by chief executive Gavin Munro, GM Flow produces an automatic technology for measuring produced natural gas, eradicating dangerous releases around operators.
In recent months the firm became an HSE finalist at the Offshore Achievement Awards, opened a new workshop in Aberdeenshire and set up a sales and service base in the United Arab Emirates, with the Middle East being its primary market.
Covid "has taken a little bit of the shine off", Munro said, with contract cancellations and a drop in their rental business, however their sales segment remains "as good as it has ever been".
He said: "We had a bit of a struggle getting into the market, because it was just coming out of a slump, then we seemed to be turning the corner from the slump and everything was looking really, really rosy. In fact, it still is.
"We've seen cancelled orders, for sure. The rental business, for example, is very much an on-off business, but we thought that the business would just dry up and absolutely go to zero, and it hasn't done that.
"It is pretty bad, but as a company we're probably in quite decent shape.
"There are probably a lot of companies out there in a worse place than us and we've maybe been lucky."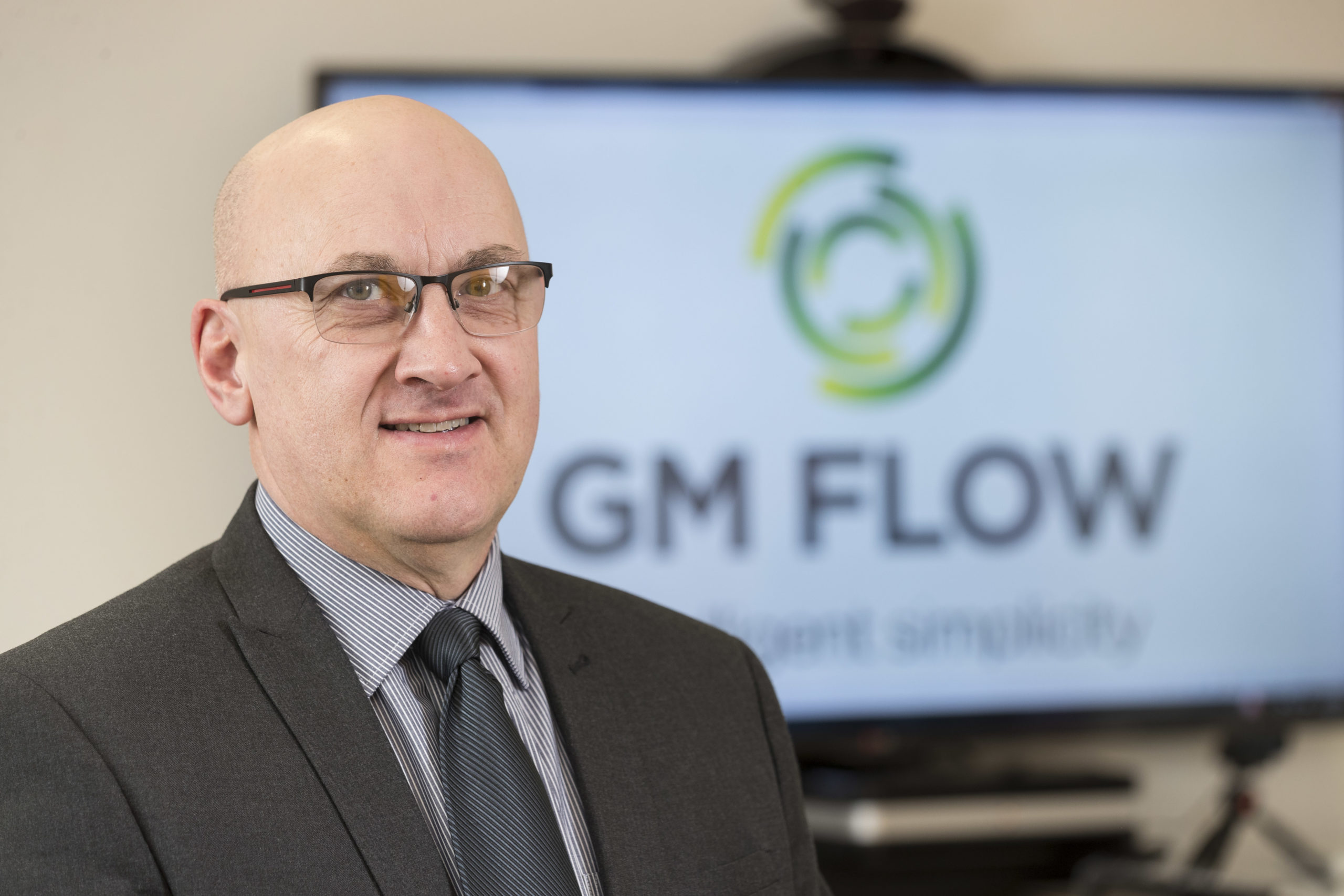 The firm remains on track for a good year but, had it not been for the downturn, the company would have been looking to make new hires and increase the size of its Ellon workshop.
Munro set up the business in the wake of the last downturn, coming home to the north-east after working in the Middle East.
After 30 years in the industry, he sees this as potentially the worst slump it has yet faced.
"The last one seemed to drag on for three or four years, and it was just starting to turn a corner again," he said.
"But I think this time, society is going to be different after this. Talking about the 'new normal', does that mean less, air, car, bus travel? Possibly there will be more people working from home, I suspect.
"Perhaps this might take longer, but, on the other hand, some people are talking about a return to normal business in 2021 and a boom again. If I had a crystal ball, I'd be a rich man."
The industry has widely characterised the current situation as the "perfect storm", brought on by oil-producing nations boosting oil supply just as demand for fuel was all but wiped out.
No one has gone unscathed, but quality assurance firm Fulkrum, whose Europe and Africa operations are led from Aberdeen, at least had something of a heads-up.
Having an office in Kuala Lumpur, relatively close to the epicentre of the virus, allowed its other sites to get "on the front foot".
Commercial director Owen Gibbons said: "Our office in Kuala Lumpur had to make their adjustments early in terms of early adoption of working from home, taking on board things like social distancing, varying working hours, avoiding public transport.
"Even minor points like using the stairs, regular sanitation of the office, PPE.
"Because that was done quite early – we're talking in February – it allowed our other offices in Asia, the Middle East, Europe and America to really get themselves set and ready.
"We knew it was going to reach the rest of the world but I think it's fair to say that the scale of it has caught everyone by surprise a little bit."
London-headquartered Fulkrum has been doing business in Aberdeen since 2012, but, held up by the previous downturn, didn't set up shop in the north-east until 2018, with a permanent facility in Bridge of Don following last year.
And 2019 proved to be a record 12 months for the firm, with the growth target for 2020 to roughly double the amount of work, with new hires made to accommodate that.
Like the other firms, the latest downturn required some readjustment.
Gibbons said: "We felt, particularly in the second half of last year, there was renewed optimism.
"Projects were moving and being sanctioned, everything was really heading in the right direction.
"In terms of the impact (of the oil price drop) on our business, what we found initially was a lot of work was temporarily postponed, but we've seen that contracts that are under way continue to work.
"We do feel that the pipeline of work could be impacted, certainly if we go into 2021.
"But that said, even in a changed market, likely a reduced size of market, we're still confident that we're going to be in a reasonable position to protect and maybe even increase our market share."
All three companies praised the response of the UK Government in light of the downturn, from furlough to loan schemes.
With to 30,000 jobs predicted to be lost from the industry, the supply chain is expected to be hit hardest, with Westminster said to be working on a specific support package for the sector.
For Gibbons's part, he suggested companies that fall into certain parameters, like max turnover and headcount, should be able to offset their corporation tax bill against salaries for new hires, or for a scheme to protect SMEs whereby late invoices are reported to the government.
He said: "Government is doing a good job in really tough circumstances.
"I appreciate that where they are offering these loans and financial support packages the revenue has got to come from somewhere.
"Honestly, they've got a tough task on their hands, and there's no simple answer. Otherwise I maybe wouldn't be sitting in this chair, I'd be down in parliament trying to make a real impact."