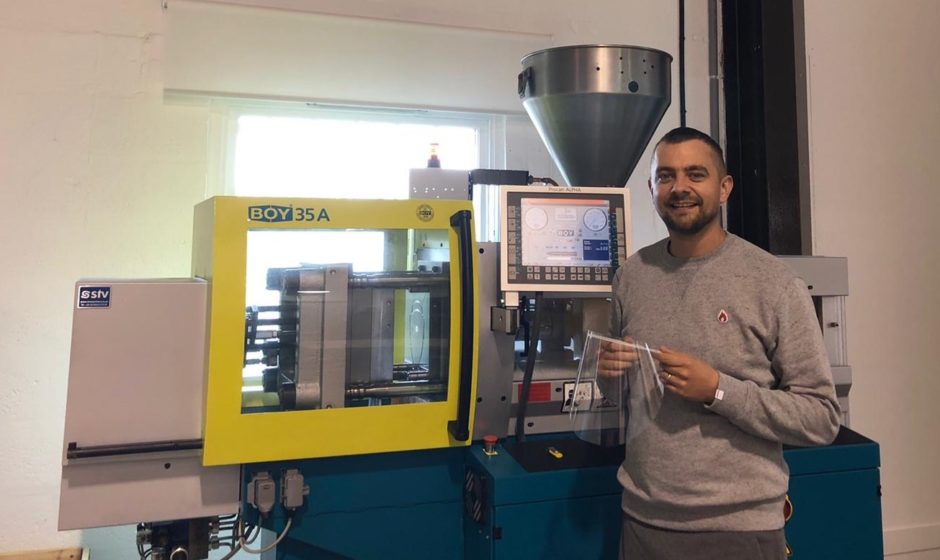 Protective headgear made with the help of a donation from a taxpayer-backed Aberdeen organisation has been rejected by NHS Grampian.
Those behind the initiative insist the thousands of face visors have been well-received by north-east care home staff and district nurses.
The Oil and Gas Technology Centre (OGTC) gave Air Control Entech (Ace) an unspecified sum so that it could buy a machine to churn out 2,000 units a day.
Ace, an offshore drone inspection company based in Bridge of Don, said it had "diversified to create more than 78,000 visors" in an effort to "support frontline staff at NHS Grampian, as well as local care homes".
Chief operating officer Kieran Hope claimed the protective gear had already been donated directly to hospitals and care homes all over the north-east.
But yesterday a spokeswoman for NHS Grampian said the organisation had declined the visors after assessing "samples" and deciding they were "not right for hospital use".
It is unclear how much money was invested in the machine by the OGTC.
However, a BOY 35A machine, like the one used by Ace, can be purchased for £16,750 online.
The OGTC was established in October 2016 with up to £180 million from the UK and Scottish governments through the Aberdeen City Region Deal. The private sector, universities and other sources were also expected to provide around £175m of investment.
Since opening, the OGTC has invested in nearly 250 projects which it claims could generate up to £15 billion in value to the UK economy.
Ace was founded in 2016 and was one of the first businesses to be supported by the OGTC. It has 10 staff members.
Last night, Mr Hope said 22,000 visors had already been completed and that nearly 10,000 had been delivered to care homes, health workers, district nurses, GP surgeries and charities.
Mr Hope said NHS Grampian rejected the visors "purely from a surgical point of view."
He added: "Ace and the OGTC have already received a number of emails and messages of thanks from organisations and individuals grateful for the donation of the free protective visors as they feel safer in their working environment."
Stephen Sheal, external relationship director at the OGTC, said: "During the Covid-19 pandemic, OGTC has worked with technology developers to pivot their activity and resources to produce life-saving PPE, this included NHS Grampian's innovation team.
"Given the urgent need for PPE in the north-east's care homes, we have supported the production of high quality face shields.
"In addition to this, OGTC staff have invested time to package and deliver PPE to care homes across the region. We will continue to assess and evaluate as the situation evolves."