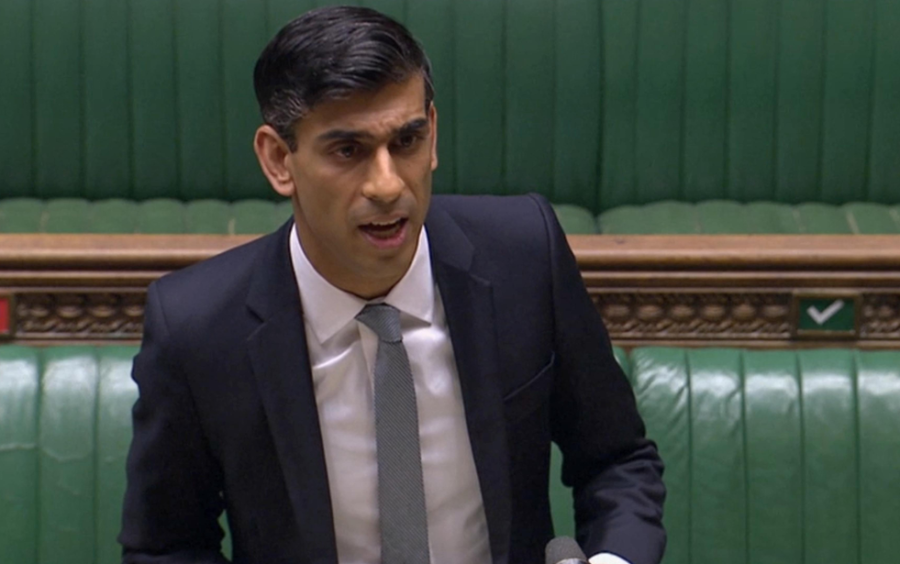 Billions of pounds of extra help has been announced for firms and workers hit by coronavirus restrictions.
The package, announced by Chancellor Rishi Sunak, includes making the Job Support Scheme, which replaces the current furlough system, more generous.
Instead of only being open to people in "viable" jobs working a third of their normal hours, the Job Support Scheme – the plan designed to replace the furlough system from November 1 – will now cover employees doing just 20% of their usual work.
The amount that employers are required to pay to top up their wages has also been reduced to just 5% of unworked hours, down from 33%.
Extra help for the self-employed will see the amount covered by grants increase from 20% of profits to 40%, meaning the maximum payout will increase from £1,875 to £3,750.
This will amount to a potential further £3.1 billion of support to the self-employed through November to January, with a further grant to follow covering February to April.
Mr Sunak said: "I've always said that we must be ready to adapt our financial support as the situation evolves, and that is what we are doing today.
"These changes mean that our support will reach many more people and protect many more jobs.
"I know that the introduction of further restrictions has left many people worried for themselves, their families and communities.
"I hope the Government's stepped-up support can be part of the country pulling together in the coming months."
Explaining why he has been forced to introduce extra measures just weeks after setting out his Winter Economy Plan, Mr Sunak told MPs that even businesses which can stay open are facing "profound economic uncertainty".
The Chancellor said hospitality industry chiefs have given a clear message that "the impact of the health restrictions on their businesses is worse than they hoped".
Shadow chancellor Anneliese Dodds branded Mr Sunak's announcements "a patchwork of poor ideas rushed out at the last minute".
Frances O'Grady, general secretary of the British Trades Union Congress (TUC), said: "Today's measures are a step forward but there are still big holes in the government's plan.
"Low-paid workers will face real hardship if they have to get by on less than 80% of their wages and the support for the self-employed is still too low.
"The Chancellor should have increased support for all workers to at least 80% and we still need decent sick pay for people forced to self-isolate.
"With the public health crisis worsening across the country we will continue to keep up the pressure for the government to protect jobs and livelihoods, and we'll continue to call for ministers to invest in job creation, high-quality training and a significant increase to universal credit."
Carolyn Fairbairn, CBI director general, said: "The Job Support Scheme will be a welcome and much-needed successor to the furlough scheme and will protect many livelihoods when it begins.
"It's absolutely right that businesses contribute if they wish to access this scheme. But with a tough winter ahead, significantly increased Government contributions to non-worked hours across all regions will do even more to protect people's livelihoods."
Seb Maley, CEO of tax and insurance firm Qdos, said: "The Chancellor said today that 'people are not alone', but where is the support for 2m freelancers, contractors and individuals who work through their own limited companies?
"These measures are generous to businesses with premises, firms with employees and many sole traders, but offer very little – if anything – to millions of independent workers who have been all but abandoned by the government for more than 7 months now.
"These entrepreneurial and flexible workers will play an instrumental role in the economic recovery, which is why the support must be tailored to their needs."
Recommended for you

1,000 jobs up for grabs as ScottishPower kicks off green recruitment drive