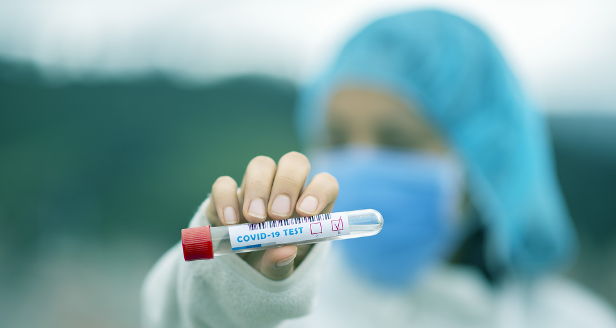 As cases of COVID-19 surge, companies with essential workers and operations are starting to realise that living – or working – with a pandemic is now the reality. As such, there are several fundamental practices companies must embrace in order to manage a workforce's health and safety during a pandemic and beyond.
It starts with building a culture of safety and prevention through proactive health management with the right medical partner.
Mitigation
Especially during outbreaks like COVID-19, mitigation is a critical step in protecting employees. For example, offshore operations should implement testing prior to allowing any employee access to the facility or work site. Setting up a testing station in a local hotel is a smart approach. It allows the employee to be tested and then isolate until the results are back. If negative, they can travel offshore or immediately go to the work site. If positive, they can be assisted immediately by medical personnel. For testing programmes like this, the quality of medical support provided is vital, for example robust clinical governance, highly trained medical professionals, and Care Quality Commission registered laboratory for COVID-19 testing should be mandatory. This will help ensure accurate readings and mitigate the chance of false negatives.
Expert Medical Support
One key challenge particular to offshore wind turbine operations & maintenance is a lack of space to set up a clinic. Even on a small vessel, there is usually a room for a medic to store supplies and treat patients. But offshore turbines typically don't have any space. Instead, medics must carry everything they need on their person or in a backpack. This allows them to access the turbines if there's a need. It also means that medics and nurses must have the right experience to provide exceptional care. This includes advanced medical training, experience in offshore environments, and the ability to meet fitness requirements to ensure they are capable of scaling a turbine to reach an injured or sick individual. They must also have the knowledge to perform quick assessments, to know if the individual can be treated on-site, or if they need to be evacuated. And, in the case of COVID-19, they need to know how to protect the rest of the crew.
Education
Education is one of the most important tools for informing workers and managers about workplace hazards and the processes that help them work more safely and be more productive. Informing employees not only keeps them safe at work, but it ensures they know what steps to take outside work to protect themselves, their families, and when they return, their coworkers. Working with a company that provides integrated medical support is an asset here as their medical consultants can offer guidance on up-to-date practices for employees at work, home, or in the community.
Planning
While very few could have anticipated a global pandemic, it's important we learn from this experience, and more importantly plan for visually any contingency. The value of working with a consultancy who embraces an integrated medical support model and has global experience in a wide range of industries cannot be understated here. Not only can they provide counsel on COVID-19 risk mitigation, offshore medics, medical supplies, 24/7 topside support, evacuation service, and medical emergency response plans to name a few. They can provide continuity of care from the onset of an illness or injury to its resolution, whether treated on-site or transported to an approved medical facility.
The Right Partner
While industries have different challenges, they're all invested in keeping their employees safe and healthy. When considering a partner, it often comes down to balancing the cost of the programme and the cost of lost time due to illness. Finding a medical provider who understands the unique challenges of the energy industry and who has experience conducting COVID-19 screening and testing programmes, is becoming imperative as medical staff should be deployed completely prepared to succeed.
For more information contact Mr. Thompson at +44 (0) 7899 981444  or via email, dthompson@remotemedical.com, or visit the website, www.remotemedical.com/
Recommended for you
X

FRU arrives in Ghana for Tema LNG