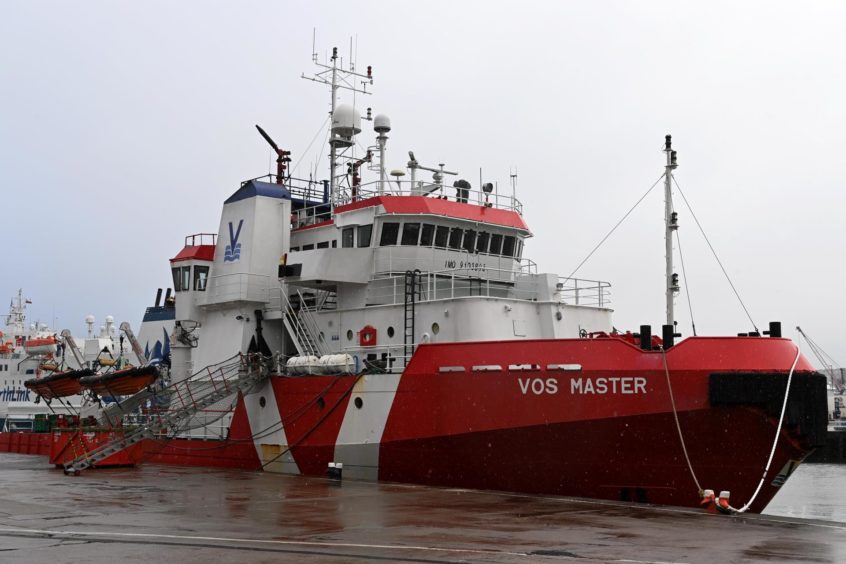 Several crew members on an Aberdeen registered vessel were left needing hospital treatment after a Covid-19 outbreak on board.
The Vos Master, which is owned by Netherlands-headquartered Vroon Offshore Services, has been moored in Aberdeen Harbour for just over a fortnight after the majority of its crew contracted the virus.
Trade union boss Jake Molloy said this latest outbreak highlighted the need for employers and workers to "stay vigilant".
He added that although Covid testing is unlikely to have made a difference in this case, more generally it would give crew a "degree of security".
A total of nine workers on board the Vos Master offshore supply vessel tested positive for the virus, while three tested negative.
Of those crew members that were found to have Covid, six were able to self-isolate on the ship but the remaining three became so sick that that they were hospitalised.
The first worker was discharged on January 29, while the other two are expected to follow suit either today or tomorrow, according to Vroon.
Those that didn't have Covid isolated in a local hotel and have now returned to the Vos Master after returning another negative test.
A spokesman for Vroon confirmed the ship was released from quarantine on Monday and subsequently underwent a "professional deep clean".
The firm, which has a base in Regent Road in Aberdeen Harbour, also said that preventative Covid measures were carried out before workers joined the ship.
A spokesman for Vroon said: "Prior to boarding the crew were requested to self-quarantine and temperature checks were done when boarding.
"All actions taken were in accordance with Protect Health Scotland & Port Health Aberdeen to ensure the best possible care and support was provided to the crew."
A new crew is expected to board the vessel on Thursday before it leaves Aberdeen that same day to resume its contracted operations – a relief ship was provided to cover the Vos Master's duties in its absence.
Earlier this week, Vroon announced it had signed up to the Neptune Declaration, which was created by the Global Maritime Forum to address the "unprecedented crew change crisis" resulting from the pandemic.
The statement calls for "urgent action" to recognise seafarers as key workers, implement high-quality health protocols, increase collaboration between ship owners and ensure airline activity between key maritime hubs.
As part of its announcement, Vroon said: "As a ship owner and manager in the maritime industry, Vroon acknowledges its shared responsibility. By signing the Neptune Declaration, together with more than 400 other companies and organisations, we underline our full support of the urgent action required on the above-mentioned core principles."
There have been a number of large-scale Covid outbreaks in the offshore oil and gas sector in recent weeks.
On Monday, BP confirmed that more than a dozen workers had been removed from its ETAP platform after two Covid cases were recorded.
It follows a sharp spike in North Sea cases in January, with several operators affected and one platform forced to shut down production.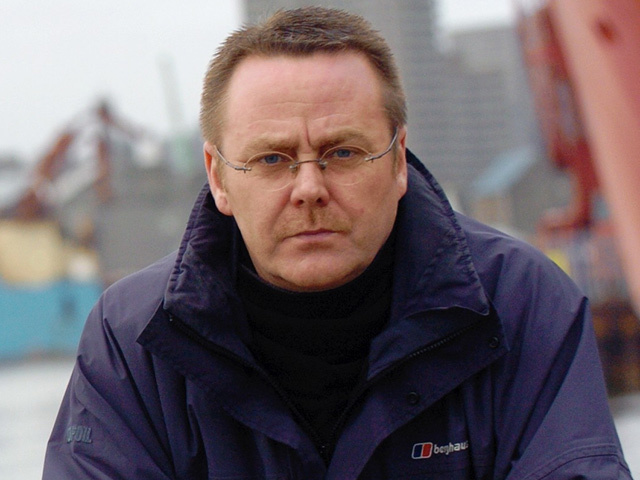 Mr Molloy, regional organiser for the RMT, said: "This case, as well as other recent events offshore, really reiterates the need to stay vigilant. The virus is not going to go away any time soon so every measure that can be taken to protect the crews should be taken.
"We would all like to see key workers, be they teachers, transport workers, offshore workers or seafarers, bumped up the line for Covid vaccinations.
"But, there's a balance to be struck because this is affecting the wider population. Workers in these sectors are being tested and checked more rigidly than others, such as those in care homes.
"We've got to look at the most vulnerable, those in care services and NHS workers as the priority and then work back from there."
Recommended for you

North Sea workers' travel disrupted as war in Ukraine escalates