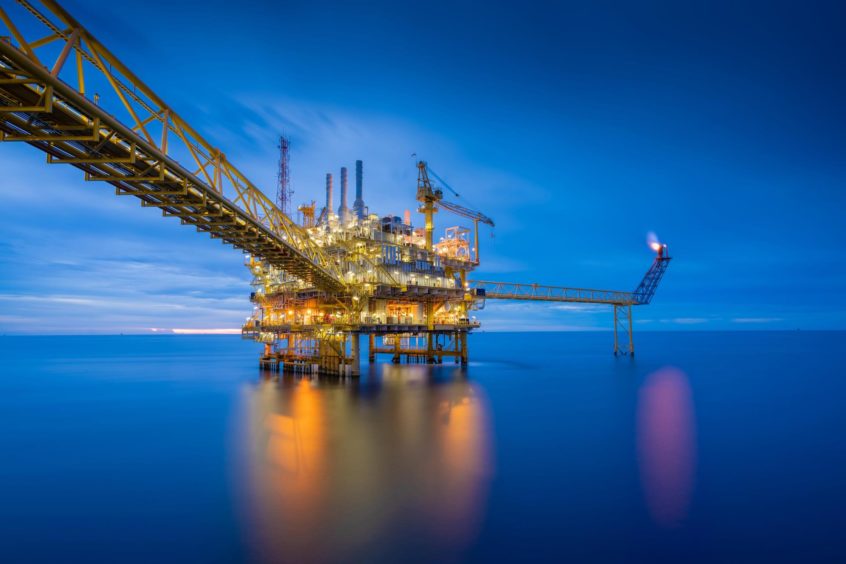 A trade union boss says making Scots go into quarantine hotels when they return from overseas oil jobs is "utter madness".
Jake Molloy, RMT regional organiser, warned that the restrictions could affect thousands of workers in the oil and gas industry and family members.
Mr Molloy said it was "inevitable" that some would try to get round the quarantine restrictions.
Since Monday, those arriving in Scotland from outside the UK and Ireland have been required to isolate in a quarantine hotel for 10 days at a cost of £1,750.
There are a handful of exemptions, including those travelling to work in the UK North Sea.
But people that are returning to their home in Scotland having worked in the oil industry abroad aren't included on the list.
The Scottish Government said that managed quarantine "is essential to minimise the impact of new Covid-19 variants" and that there is a need to restrict the number of exemptions to the rules.
One worker, who did not want to be named, said he is now faced with the decision to remain in Qatar or shell out thousands on hotel costs.
He added: "Most, if not all, of the guys here are more than happy to get a Covid test and head back home, not to socialise but to see our families. We are more than willing to follow the 10 day isolation at home and get tested.
"We are not tourists, we have to leave the country to work and support our families through these difficult times.
"There is no support for the people employed in the oil and gas industry, the wages are no longer good and most companies have significantly reduced day rates."
Industry body Oil and Gas UK has called on Holyrood to allow Scottish based oil and gas workers to isolate at home to avoid a "significant impact" on their mental wellbeing.
Transport Secretary Michael Matheson recently accused the UK Government of undermining Scotland's restrictions by not implementing similar measures.
In England, only those arriving from "red-list" countries are required to quarantine in a hotel, meaning people could enter via an airport south of the border and then travel to Scotland.
Mr Molloy predicted some oil workers would try to get around the measures rather than cough up "between 60% to 70% of their monthly salary".
He said: "Why would you go and put yourself into a hotel at your own cost when you could be at home safe in the knowledge that, thanks to all the measures in place on installations, you do not have Covid?
"It's utter madness. These people are working in isolation and are robustly tested, both before they mobilise to an installation and while they're on it.
"They're coming from a state of separation back into the country rapidly. The idea that they've somehow been exposed to bringing in variants is a nonsense.
"Not only that, but they're coming home to isolate – that's the irony of it.
"Workers aren't going out into wider society, they come home to go home and to be with their families. This is completely farcical and it needs to be rapidly turned around."
Mr Molloy has called on governments and regulators to look beyond the immediate impacts of managed quarantine.
He said: "Some of these workers, because of the restrictions in place and fewer crew changes, are now doing 10 weeks away from their families. They have to mobilise early, they are away for months and now they are being told they have to quarantine for almost two weeks again.
"I've been speaking to one lad whose wife is having to school their three young children, one of whom has learning difficulties.
"She's on the brink of physical and mental collapse because her husband, who previously worked four weeks on four weeks off, is now away for months."