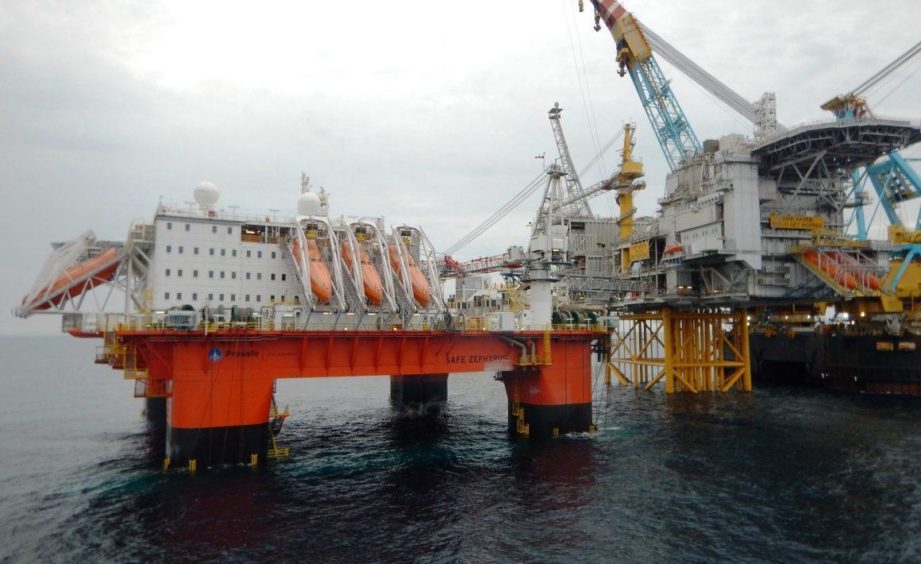 Further Covid-19 cases have been recorded on a North Sea accommodation vessel following outbreak earlier this week.
Shell confirmed on Tuesday that three contractors aboard Prosafe's Safe Zephyrus had tested positive for the virus – they were subsequently flown home.
Another three people have now been removed from the 'flotel' after contracting Covid, taking the total number of cases linked to the outbreak to six.
An additional six workers who were identified as being in close contact with the positive cases have been evacuated as a precaution.
A Shell spokesman said: "Our priority is the health and wellbeing of our people and contractors, and safe operations across all our activities. We are taking all appropriate precautions, in line with our procedures and national protocols related to coronavirus."
Safe Zephyrus is currently positioned adjacent to Shell's Shearwater platform in the Central North Sea, around 140 miles east of Aberdeen.
The vessel had originally been booked for last year but the contract was postponed until March 2021 in light of the pandemic.
Norwegian firm Prosafe received compensation from Shell as a result of the delay.
Last year, Shell reassured workers they would receive their full day rate in the event of them catching Covid and having to return onshore.