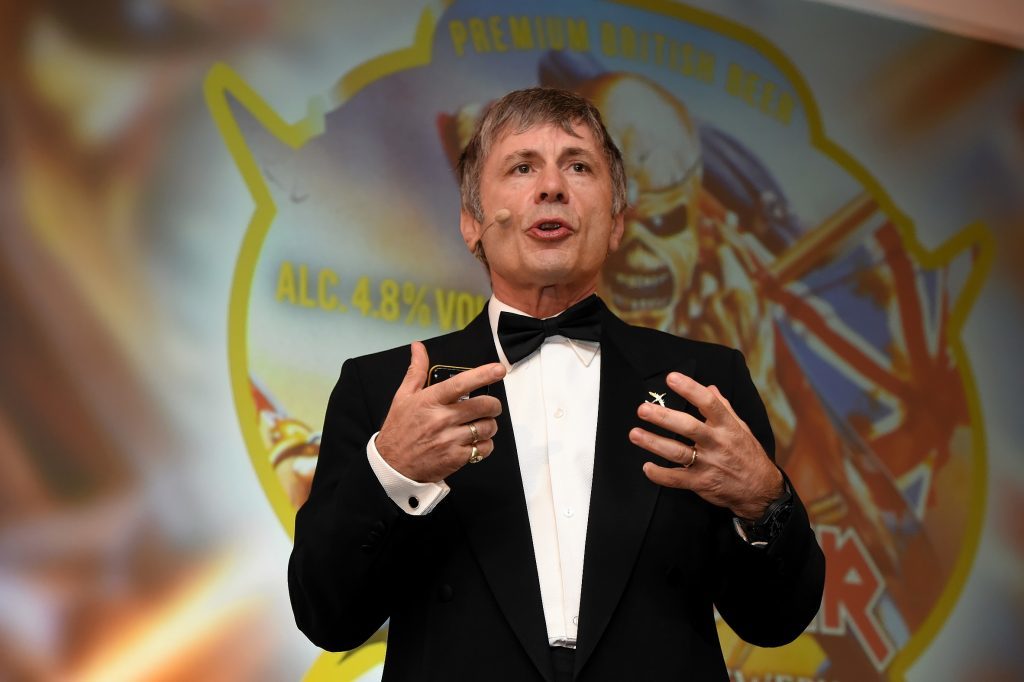 The music business was faced with the challenge of reinventing itself 15 years ago, and now North Sea oil and gas sector is in the same place, heavy metal icon Bruce Dickinson said.
Mr Dickinson, frontman of Iron Maiden, one of the world's biggest heavy metal bands, said the dawning of the digital age completely changed the face of the music industry.
Ultimately, many record labels went out of business because they failed to adapt to the fact that fans were getting hold of music for free, Mr Dickinson said at the second Press and Journal Gold Awards.
Mr Dickinson, who is also a commercial pilot and a successful businessman, said record companies tried to "arrest their whole consumer base".
"People did not want to be thieves − they were just enthusiastic about bands and could not believe their luck," he said at the awards ceremony, run in association with the paper's sister website Energy Voice and title sponsor Aberdeen Asset Management.
Not for the first time, oil and gas companies are staring down the barrel due to low crude prices.
For them, the challenge is to protect their talented workforces while finding new ways of using their assets.
"It happened to the music industry 10 to 15 years ago," Mr Dickinson told Energy Voice. "The oil industry is like the record industry. It needs to look at what it's doing. It's an energy supplier.
"When record labels got turned over by digital it did not mean people stopped wanting music. It just meant people did not want to pay for records any more.
"They still pay for music, only in different ways. They buy the t-shirt, the concert ticket, the merchandise, but the music itself they get pretty much for free.
"For the oil industry, people still need energy, but they will use it and get it in different ways. If the oil industry only concentrates on digging stuff out of the ground it will go the way of the dinosaurs."
The singer said he though crude prices would remain low for many years to come, so companies had to think about diversifying their business activities.
"Helicopters are needed for many different things, but there are not enough of them around, so maybe people can redeploy their resources," he said.
"You need to think outside the box. If you've got something as complex as a helicopter, but it's not needed to take oil workers around, maybe it could be doing something else.
"What's important is to maintain the skills base, that's the main thing."
He also said geopolitical factors were working in the renewables industry's favour: "One of the big drivers of renewables is not people's desire to be green, it's the requirement to be independent of unstable states around the world that have a lot of oil under the ground."
Recommended for you

Trafalgar Square Christmas Tree target of Equinor Rosebank protest