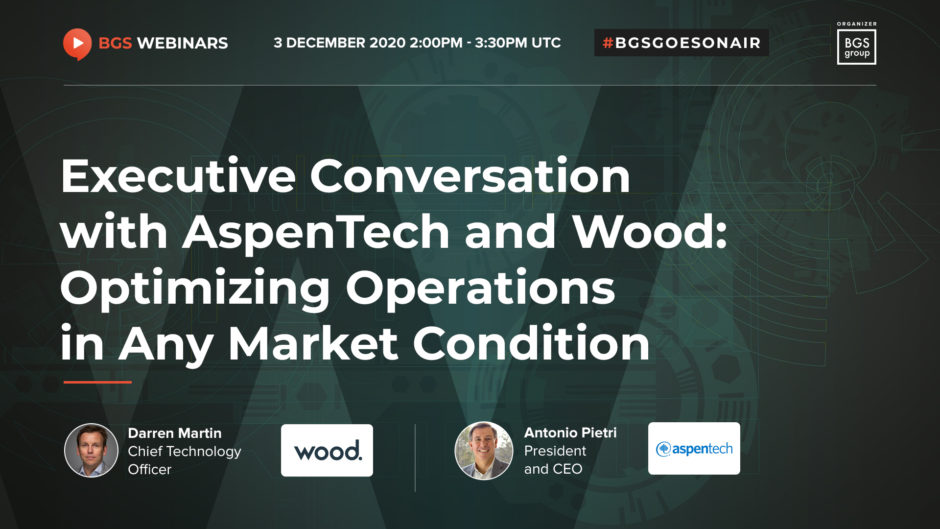 Please join Antonio Pietri, President and CEO of Aspen Technology, and Darren Martin, Chief Technology Officer, Wood, for our upcoming Virtual Executive Conversation on December 3, 2020.
Learn how you can put the pieces in place to create the Self-Optimizing Plant and achieve operational excellence that is sustainable regardless market conditions.
As we move closer to the era of autonomy, tomorrow's Smart Plant will be enabled by a set of increasingly self-learning, self-adapting and self-sustaining processes working together. With businesses in Europe dealing increasingly with the energy transition, with the backdrop of uncertain market conditions, the need to maintain operations that are safe, efficient, flexible, reliable and sustainable is greater than ever.
By attending this virtual event, you can:
● Discover how two leading companies are unlocking new levels of performance by combining industrial technology with digital solutions and today's 4.0 capabilities
● Learn how to accelerate your own digitalization journey
● Hear firsthand from other industry leaders during our panel discussion
Register for the webinar here.