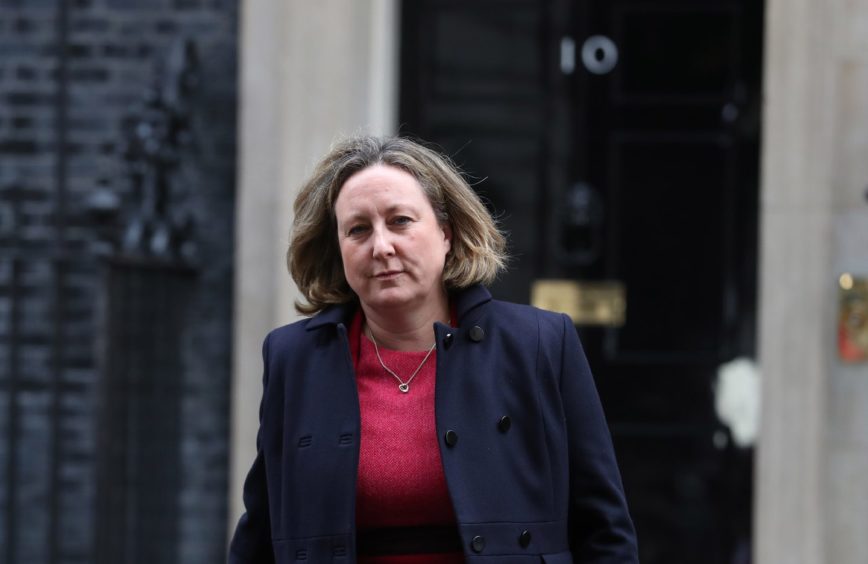 The UK's energy minister has been booked to give the opening address at Subsea Live later this month.
Anne-Marie Trevelyan is expected to affirm Westminster's support for and recognition of the size, scale and potential of the underwater industry.
The new TV studio-based event, organised by industry body Subsea UK, will explore how the subsea supply chain can capitalise on the opportunities presented by the energy transition and the blue economy.
A raft of industry leaders and government panellists are lined up to weigh in on the discussions, which will run from May 25 to May 27.
Ms Trevelyan will cover some of the key areas of the UK energy transition, as well as the need for the domestic supply chain to capitalise on the opportunities presented.
She will also highlight the development of the Global Underwater Hub (GUH), which has attracted a combined total of £13m in funding from Holyrood and Westminster and will provide the support and market intelligence to grow the UK's underwater industry from £8 billion to £45bn in the next 15 years.
A strategically focused, intelligence-led organisation, the GUH aims to connect the UK regions and underwater sectors with global market opportunities, ensuring the industry is well positioned to help deliver the energy transition.
The facility will become the single authoritative body, providing leadership, support, and co-ordination for the blue economy underwater sectors.
Forecast to be worth more than £2 trillion annually in the next ten years, the blue economy refers to the sustainable use of ocean resources for economic growth.
Oil and gas, offshore and marine renewables and aquaculture account for around a third of its value.
It's estimated that the underwater section of the blue economy is expected to grow globally from £50bn per annum to £140bn per annum by 2035.
Neil Gordon, chief executive of Subsea UK, said: "We warmly welcome the UK Government's support for the Global Underwater Hub's vision to transform the underwater industry in the UK which will not only create jobs and revenues but also help accelerate the country's net-zero ambitions.
"Subsea expertise and technology will play a pivotal role in the emerging technologies and projects that will deliver the energy transition, from offshore floating wind to hydrogen and CCUS. But the industry also has a massive opportunity in the blue economy and Subsea Live will help companies assess the direction they need to take to go after these."
Recommended for you

Dozen upcoming North Sea projects to deliver 'golden opportunity'