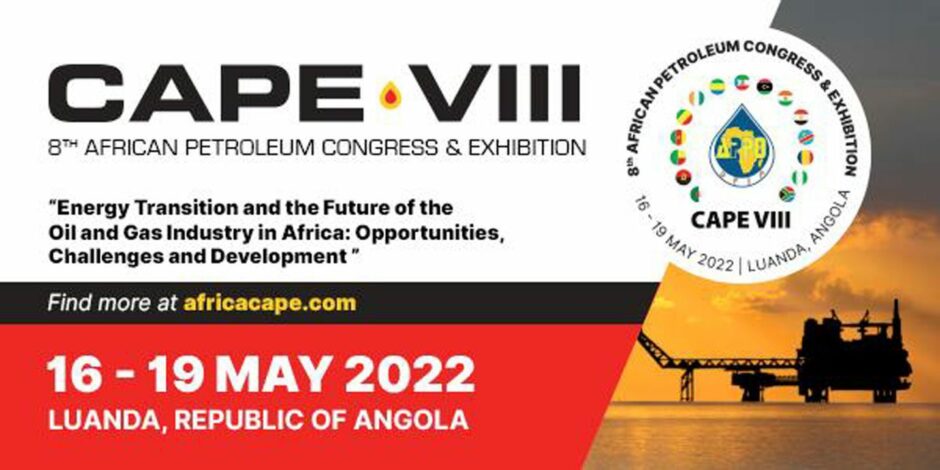 The Angolan National Oil, Gas and Biofuels Agency (ANPG) on April 5 opened a tender for eight oil blocks in the Lower Congo and Kwanza offshore basins.
In the presence of Minister of Mineral Resources, Petroleum and Gas Diamantino Pedro Azevedo and Secretary of State for Oil and Gas José Barroso, the round of offshore blocks piqued the interest of several global oil majors operating in the country.
Eni Angola submitted a bid for Block 31/21, as operator with a 50% interest, in partnership with Equinor. Equinor, for its part, submitted a proposal for the same block, with an interest of 50%, as partner. Total Energies presented a bid proposal for Block 16/21, with a 100% stake.
"Knowing that the basins in the bidding have been studied and the investors have been able to prove that our business environment is recommended – and that investors recognise it – and that the ANPG guarantees dialogue and continuous work with operators and with partners who trust Angola, it is something that shows us that we are on the right path and that we must commit more to boost our oil & gas sector and its contribution to the national economy" commented Paulino Jerónimo, CEO of the ANPG.
Sponsored by Sonangol, TotalEnergies, ExxonMobil, Chevron, Equinor, Trafigura, Somoil, Sinopec, BFA, SNG, Brimont, Shearwater and supported by Petan, Ogtan, AECIPA, there is one month to go until Angola hosts, the 8th Africa Congress and Exhibition (CAPE VIII).
Taking place on the 16-19 May in Luanda Angola, headline topics include ANPG's latest bid round, energy transition opportunities, and challenges under the new geopolitical paradigm shift.
The congress is organized by the African Petroleum Producers Organization (APPO), the government of the Republic of Angola (for the first time), the Angolan National Oil, Gas and Biofuels Agency (ANPG) and AME Trade Ltd.
The three-day event will be centered around the theme of "Energy Transition: Challenges and Opportunities in the African Oil and Gas Industry," and will assemble experts from the national, regional, and international energy and oil and gas industries to deliberate the challenges and opportunities of the energy transition and the future of the oil and gas industry in Africa.
The congress will be the ideal platform for Africa's leading oil and gas producers to confront the foregoing challenges and engender solutions to maximise its oil and gas resources. Amid the drive by developed economies towards decarbonization and net-zero policies, attending energy stakeholders will have the opportunity to reinforce the case for regional integrated supply chains and pooling resources to leverage the catalytic power of hydrocarbons in a sustainable manner.
Supported by countless multinationals across the energy value chain and national oil companies, CAPE VIII will feature illuminating insight from a range of illustrious keynote speakers, who will position to influence the future landscape of energy in Africa and beyond.
Confirmed Keynote speakers include:
• H.E. Diamantino Pedro Azevedo, Minister of Mineral and Petroleum Resources of Angola, President of APPO
• H.E. Mahamane Sani Mahamadou Issoufou, Minister of Petroleum, Energy and Renewable Energy Republic of Niger
• H.E Gabriel Obiang Lima, Minister of Industry, Mines and Energy of Equatorial Guinea
• H.E. Samson Gwede Mantashe, Minister of Mineral Resources and Energy, South Africa
• H.E. Dr Matthew Opoku Prempeh, Minister of Energy, Ghana,
• H.E. Thomas Camara, Minister of Mines, Petroleum and Energy, Ivory Coast
• H.E. Didier Budimbu Ntubuanga, Minister of Hydrocarbons, Democratic Republic of Congo
• H.E. Mohamed Arkab, Minister of Energy and Mines, Algeria
• H.E. Bruno Jean Richard Itoua, Minister of Hydrocarbons, Congo
• H.E Vincent de Paul Massassa, Minister of Petroleum, Gas and Mines, Republic of Gabon
• Mr. Toufik HEKKAR, CEO of Sonatrach, Algeria
• Mr. Jianqiang Zhang, President, Sinopec Angola
• Dr Omar Farouk Ibrahim, Secretary General, African Petroleum Producers Association (APPO)
• Ms. Cany Jobe, Director of Exploration and Production, Gambia National Petroleum Corporation
• Mr Immanuel Mulunga, Managing Director, Namcor*
• Mr. Edson R Dos Santosi, CEO, SOMOIL
• Dr. Ibrahim Mamane, Directeur Général, SONIDEP
• Mr.Osam Iyahen , Vice President, Oil & Gas, Africa Finance Corporation
• Mr. Bráulio de Brito, Chairman, Angola O&G Service Companies Association (AECIPA)
• Mr. Zakaria Dosso, Managing Director, AEICORP
• Mr. Matthieu Milandri, Head of Upstream Finance, Trafigura
• Mr. Yann Pierre Albert Livulibutt Yangari, Independent Consultant
• Mr. Dr. Babafemi Oyewole, the CEO of Energy Synergy Partners
• Tim Dixon, Director and General Manager, IEA Greenhouse Gas R&D Programme
Confirmed National Oil Companies at CAPE VIII include.
• SONANGOL – Angola
• SNH – Cameroon
• SHT – Chad
• Petroci – Cote d'Ivoire
• SNPC – Congo
• NNPC – Nigeria
• Sonatrach – Algeria
• GE Petrol – Equatorial Guinea
• Sonagas – Equatorial Guinea
• SONIDEP – Niger
In this crucial period for the development of the industry in Africa & globally, CAPE VIII presents a unique opportunity to connect with key stakeholders from Africa's petroleum producing countries.