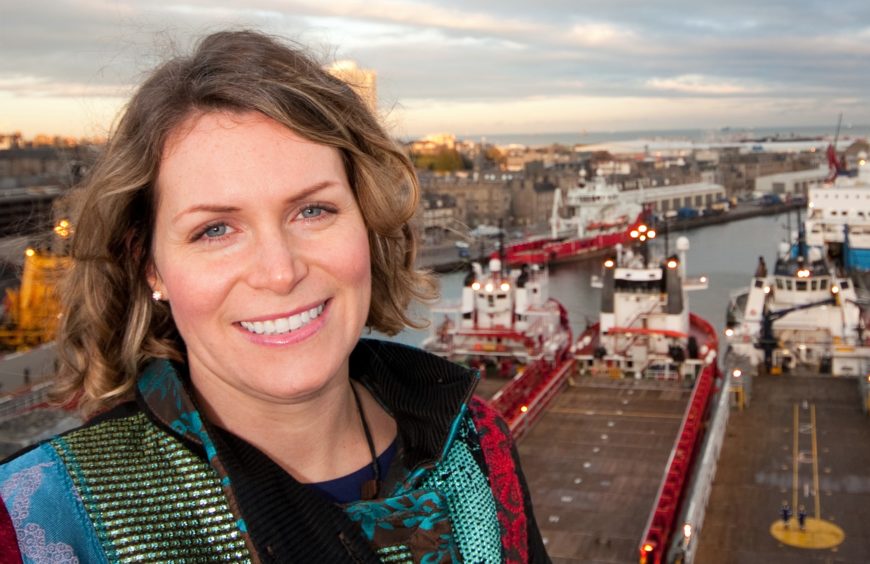 An Aberdeen-based business network has launched a "behavioral charter" designed to combat gender inequality within the North Sea oil and gas sector.
Axis Network, a group committed to readdressing the gender imbalance, launched its "pledge" today at a lunch hosted with the Oil and Gas Technology Centre (OGTC) and Oil and Gas UK (OGUK).
The diversity and inclusion-focused lunch was held at Offshore Europe at Aberdeen's new P&J Live venue.
Early signatories include a number of operating and service companies, including Aker Solutions, Atkins, Bilfinger, Chrysaor, Cnooc, CNR International, EnQuest, Repsol Sinopec, Shell, Spirit Energy, Stork, Subsea 7, TechnipFMC, Total, and Worley.
Axis chairwoman, Karen Blanc, said companies operating in the area will today be encouraged to sign up, and "demonstrate their meaningful commitment to achieving gender balance".
The Axis pledge was developed by the organisations committee to "achieve gender parity" across the Aberdeen energy sector.
Ms Blanc said: "We are excited to launch the Axis pledge today, and we believe it will allow companies operating in the area to commit to meaningful change.
"While the business case for more gender balanced teams is now well understood, the current pace of change to create work environments in which all humans can thrive lacks urgency.
"We will hold the pledge signatories accountable on their commitment and progress, encourage them to share with others on their progress, and seek to create a supportive and collaborative environment, to really up the pace on the shift towards a fully inclusive work environment in the area."
The new pledge asks oil and gas firms to analyse and consider the issue of gender imbalance in their organisation, and set out a strategic plan to close the gap.
OGUK chief executive Deirdre Michie added: "Unlocking the potential that comes from a more diverse workforce is a critical part of the long-term success of the industry set out in Roadmap 2035 launched today.
"This pledge is another great example of how our industry is moving in the right direction and OGUK looks forward to adding more value to this with the launch of our D&I Task Group later this week."