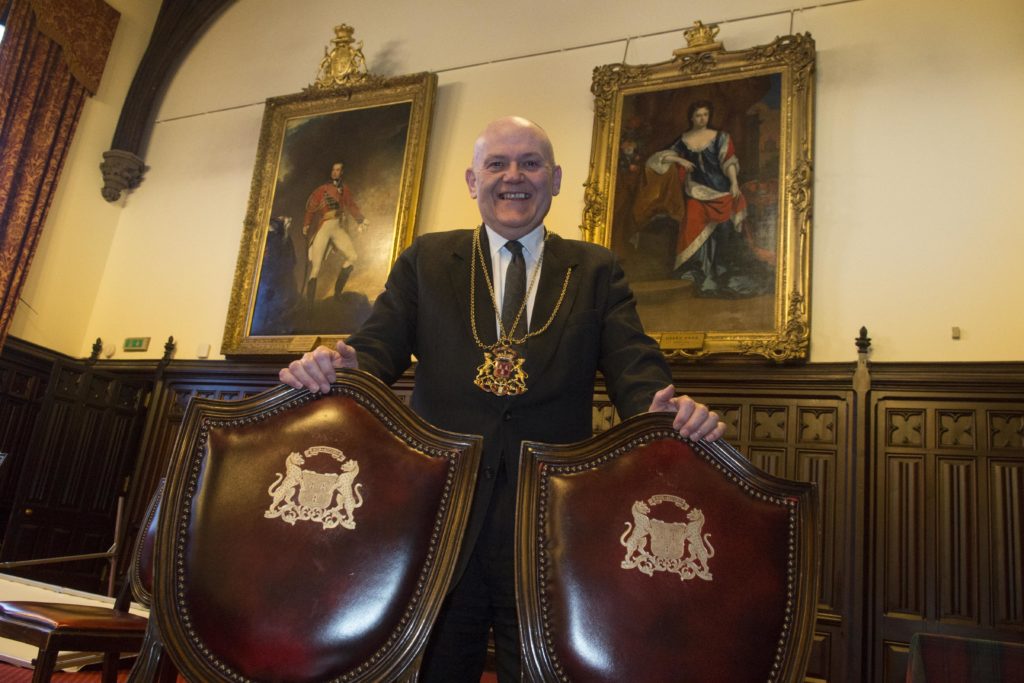 Cities will be the key drivers of change in the transition to a low-carbon economy, Aberdeen's Lord Provost said yesterday.
And the Granite City will increasingly become a centre for world discussion on energy issues, as this week's Offshore Europe conference shows, Barney Crockett said.
Aberdeen is also hosting members of the World Energy Cities Partnership (WECP), which facilitates networking and business opportunities for the world's energy capitals.
Mr Crockett said he was blown away by the turnout. Representatives from more than 10 of the organisation's 19 members have made the trip.
The group's AGM takes place on Saturday and Mr Crockett is expected to be appointed president of the organisation.
He is the only nominee for the role.
The meeting will also mark the entry of Kobe, a trailblazer in the development of hydrogen technology, into the WECP.
Existing members include Dammam, Saudi Arabia; Kuala Lumpur, Malaysia; and Perth, western Australia.
Mr Crockett, current vice president, hopes Aberdeen's prominence in WECP can help the city "map out a role" in leading the energy transition debate, and attract more events to the north-east.
Mr Crockett also said that having an international outlook would become even more important as the oil and gas industry strives to increase exports of products and services.
"Everybody is aware of the challenges of the transition, but we want to be informed and not inflamed," he said.
"Aberdeen can be the key place for that kind of discussion to be hosted."
WECP was founded in 1995 by a handful of members – including Aberdeen, Houston and Stavanger.
Mr Crockett said the organisation had continued to expand and was intent on making its voice heard – and people are taking notice.
Aberdeen was involved in CERAWeek in Houston earlier this year.
Mr Crockett said it was very unusual for cities and mayors to be asked to take part in that event, which attracts high-powered energy industry leaders and government officials.
He believes WECP members would be some of the most influential cities in steering emissions reductions and hopes Aberdeen will be foremost among them.
Mr Crockett says cities are every bit as important as governments and industries, if not more so, when it comes to tackling pollution.
The Lord Provost said Aberdeen had earned enormous recognition for its hydrogen transport programme, and that powering P&J Live with hydrogen fuel cells was a huge statement.
"Mayors and city leaderships face the most intense challenges," he said.
"Firstly, there are practical issues like air quality, but they also have a more direct link to the electorate – and electorates are demanding.
"They're demanding change and mayors and city leaderships are the key responders to that.
"You can see that right across the world. In Europe, London and Paris will be driving the agenda on air quality.
"If look at the US, cities like Houston and Los Angeles are seeking to drive the Paris climate change agreement, even if the country's president (Donald Trump) is not supportive.
"We are increasingly seeing governments finding it difficult to take action – look at the UK as an example.
"Cities are always focused on action, because their voters expect it. The key economic actors in the future are going to be the cities.
"We've just passed the half-way point of most people living in cities. The vast bulk of the world economy is in cities.
"They are driving economic change all the time and part of that is energy."
Recommended for you

East of England is 'energy capital' of UK, claims industry chief