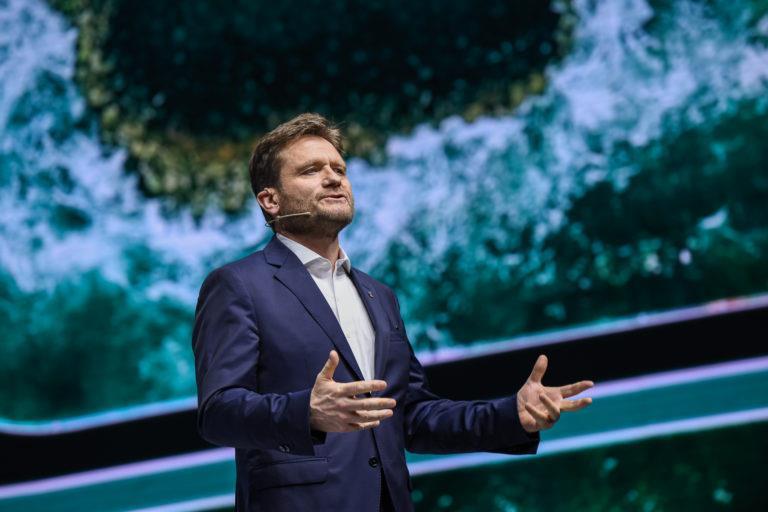 Success in the ScotWind offshore leasing round for BP will be worth up to £40million annually to the local Aberdeen economy and create up to 120 jobs, the company has claimed.
Along with partner EnBW, the energy giant was one of dozens to submit a bid on the seabed leasing round earlier this year, pledging to make Aberdeen its global centre of excellence for offshore wind if successful.
At the opening plenary of Offshore Europe on Tuesday, Gordon Birrell, BP's executive vice president of Production and Operations, said the bid is about doing something that "supports the future of Aberdeen and advances the energy transition in Scotland and the UK".
He added: "If our bid is successful then Aberdeen will become the operations and maintenance centre of excellence for our fast-growing global offshore wind business to sit alongside our longstanding and very successful oil and gas business in the north-east.
"That centre will involve creating up to 120 new direct jobs and contributing up to £40m per year to the local economy.
"I think there is a lot of change ahead and also a lot of opportunity if we can change in the right way."
BP and EnBW make up one of more than 70 bids made for the hotly-anticipated ScotWind leasing round, with the first awards to be made in January 2022.
The pair splashed cash for an equivalent round in England: a whopping £900million for leases in the East Irish Sea.
The sum led to Crown Estate Scotland increasing the spending cap on ScotWind bids, from £10k per square kilometre to £100k in wake of the English round in February.
Other firms including oil giant Shell, Equinor, TotalEnergies, SSE and many others have made their bids public knowledge.
BP's offer of other industrial benefits will create an added tough choice for ScotWind organisers as they weigh up the bids.
Mr Birrell was joined on the Offshore Europe panel by other industry heavyweights including Harbour Energy's Phil Kirk and Chris Stark of the Committee on Climate Change.
'No one left behind'
He said that the industry faces "significant challenges" as the pace of the energy transition accelerates, meaning fewer barrels for BP, all of which need to be net zero.
However, he said it "doesn't mean we're going to starve our oil and gas business of investment", which will remain the "engine room" for BP for "a very long time to come yet".
He added that the road to net zero means collaboration opportunities for North Sea firms. This includes electrification of offshore installations, where BP is working with firms including Harbour Energy, as well as other areas like offshore wind and hydrogen.
"When we create new opportunities for our businesses, we should look to create new opportunities for people as well.
"Workers in our industry deserve a just transition, one where no one is left behind."