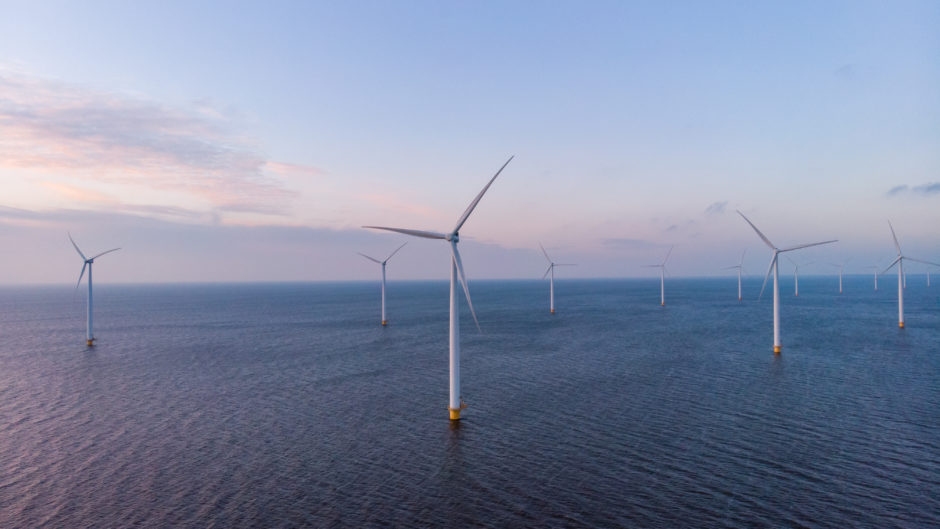 More than 70 bids have been made by companies for the ScotWind offshore leasing round, showing the country's "scale of potential" for wind development.
The huge seabed giveaway, the first in more than a decade, was launched by Crown Estate Scotland in June 2020 and has attracted 74 applications for rights to build projects across 15 areas.
Crown Estate Scotland said it is aiming to make initial offers in January 2022.
Big Oil, including Shell, BP, Total, Eni and Equinor, made some of the splashiest announcements on their bids ahead of the deadline closing last Friday.
Many traditional renewables developers, some in partnership with oil firms, also announced applications including Vattenfall, Scottish Power, Orsted and Baywa.r.e, among many others.
BP, which raised eyebrows with partner EnBW with a £900million bid for rights in an equivalent round in the Irish Sea earlier this year, said this week that, if successful in ScotWind, Aberdeen would become its global centre for excellence as part of a £10bn spending spree in the sector.
The move potentially circumvents a cap on the size of bids for ScotWind, raised from £10k per square kilometre to £100k in wake of the English round in February, by focussing on broader industrial benefits.
Shell similarly made an 11th hour announcement in partnership with ScottishPower last week.
Colin Palmer, director of marine for Crown Estate Scotland, said: "The high number of applications from developers shows just how much potential Scotland's seas hold for the future expansion of offshore wind.
"There is now a huge amount of work to do in assessing every application thoroughly and fairly so that the strongest projects go through to the next stage in helping to power Scotland's energy sector towards a net zero future."
Once initial offers are accepted developers will progress their plans, with the seabed leases granted only once planning permissions and consents are received.
Recommended for you

Scottish Power boss calls for a 'head of ScotWind' to be named