With Offshore Europe due to celebrate its 50th anniversary next week, Energy Voice convened some of the North Sea industry's leaders at a special preview event to discuss the sector's evolution over the past five decades.
An audience of over 150 people attended the '50 Years of Firsts' showcase at a sun-dappled International School Aberdeen (ISA), an apt venue for the conversation given that it too recently had its own 50 year anniversary.
Looking back to 1970, Energy Voice's Europe Editor Allister Thomas kicked off the panel discussion by saying the engineering feats needed to establish energy infrastructure in the North Sea at the time were equivalent to the advances required to send men to the moon in the previous decade.
Running through key milestones from each decade, Thomas said the industry was now in a period of monumental change and challenged his panel to try and scope out a pathway to what the future might look like in the coming 50 years.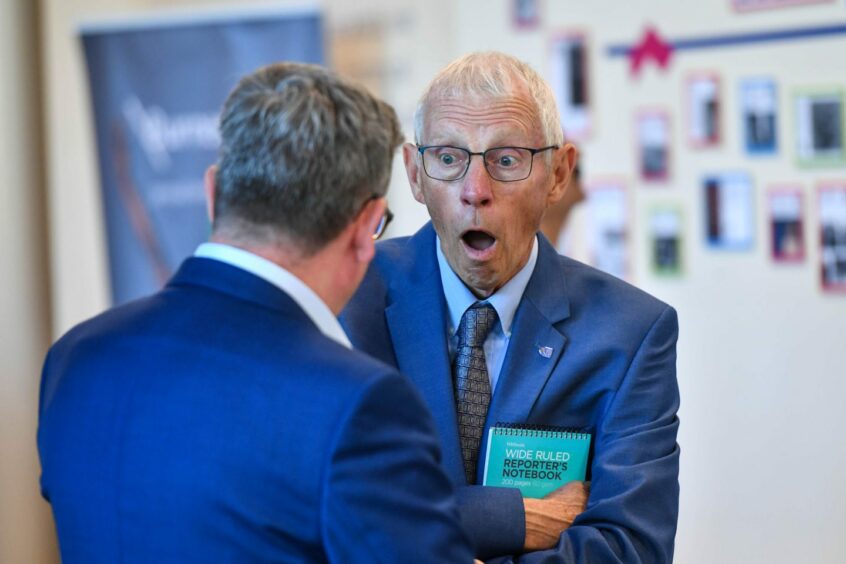 Suzanne Sosna, Director of Economic Opportunities and Climate at Scottish Enterprise (SE), agreed the industry is at a pivotal moment and on the cusp of something new, exactly as things would have felt 50 years ago when the first Offshore Europe conference rocked up to Aberdeen.
She said the shift to decarbonised energy was an exciting opportunity and that SE was working with companies across the sector to ensure they grasp emerging opportunities, identifying one offshore wind project she was recently discussing with partners in Cromarty as having the potential to create up to 4,000 new jobs.
Yet Sosna was careful to note that while "the prize is considerable, the risks and barriers are considerable too" and urged policymakers to ensure a just transition from fossil fuels to clean energy.
David Whitehouse, CEO of Offshore Energies UK (OEUK), said his organisation fully supported the need for a just transition. But he passionately defended the oil and gas industry's history as a hub of innovation, saying "the skills we've developed over last 50 years are the same kind of skills we'll need to succeed in the next 50."
He said the industry should embrace the opportunity to change the energy mix, but was careful to point out that oil and gas still has a key part to play in that mix.
Whitehouse said that politicians were shying away from a proper debate with the public about energy, which was skewing perception of the industry as being profiteering and environmentally damaging.
"The debate shouldn't be oil and gas versus renewables. It should be oil and gas plus renewables," he said. "That debate isn't happening because politicians are shying away from it. But it needs to happen to affect real change."
This point was picked up by Bob Ruddiman, who heads up the energy team at law firm Burness Paull. He said the industry had become a victim of its own success because consumers were less aware of where their energy comes from today.
He said in the coal-fired era you would see smoke spewing from chimney stacks around the country, but then 50 years ago a lot of the visible infrastructure moved offshore and the relatively emissions-free nuclear fleet took on a large share of baseload generation.
"Consumers have lost sight of where there energy comes from. Offshore success and nuclear have done that. We need a conversation about consumption – a proper public debate about where energy comes from."
Lisa Mitchell, Commercial Director at STATS Group, reinforced the feeling that the industry was unfairly stigmatised in the media, which was having an impact on recruitment. "We need to attract people to the industry. It shouldn't be portrayed as oil and gas or renewables, but as energy. And the industry should be portrayed as going somewhere rather than being on the way out."
As well as having something of a public image problem, Chris Durling, Finance Director at 3t Energy Group, said the way energy companies are taxed in the UK was a potential blocker to progress.
"Our tax system is penal in the way it treats energy companies making it harder to compete with other countries such as the US where the Inflation Reduction Act (IRA) is having an impact," he said.
This point was picked up on by audience member Sam Long, CEO of trade body Decom Mission, who said the UK Government needs to support the oil and gas industry now more than ever, rather than punishing it.
"Are we trying to get somewhere too quickly and at risk of undermining what we already have?" he asked the panel. "Rather than looking 20 or 50 years ahead, we should be focusing on now."
As FD at a skills and training company, 3t's Durling also highlighted the importance to facilitate the transfer of skills for the future energy workforce.
This was echoed by Ingrid Huldal, Director for Portfolio Advancement at Expro, who said recruitment and finding people with the right skillsets was a challenge in the current market. But she was very optimistic about the opportunities presented by new technologies her company is specialising in where she said they were seeing "strong tailwinds in our geothermal and CCS businesses."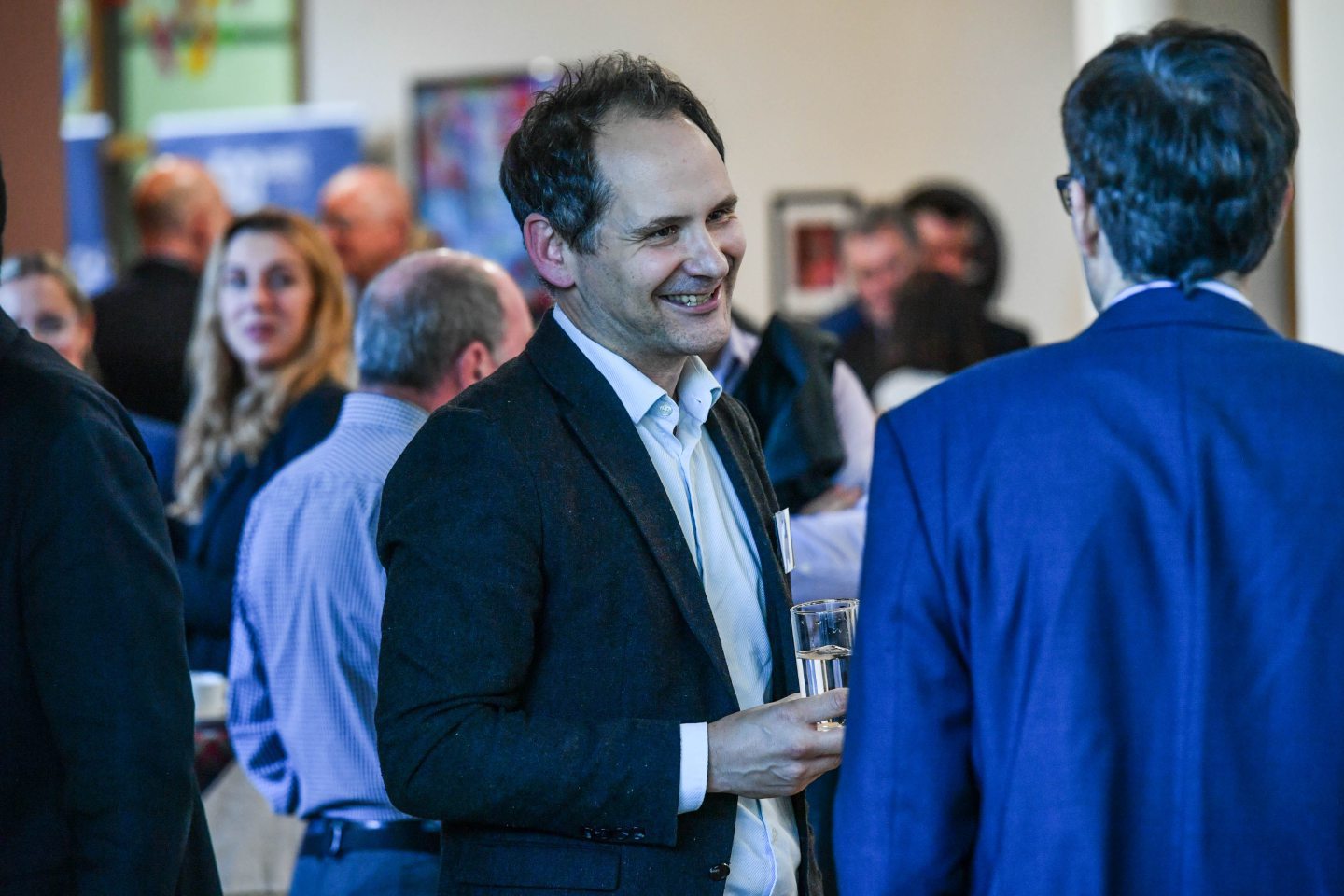 This is where the real excitement is for the coming 50 years – in these new transformational technologies that have the potential to reshape the energy mix.
And with delegates preparing for Offshore Europe next week, Alasdair Green, Partner and Head of Energy at AAB, said there was much to be optimistic about.
"If we went back 50 years and showed the attendees of the first Offshore Europe the programme for this year's show it would look so futuristic," he said. "If we went 40, 30, 20 or even 10 years back it would be the same. We should hold that up to students and the next generation and say this is what we can achieve."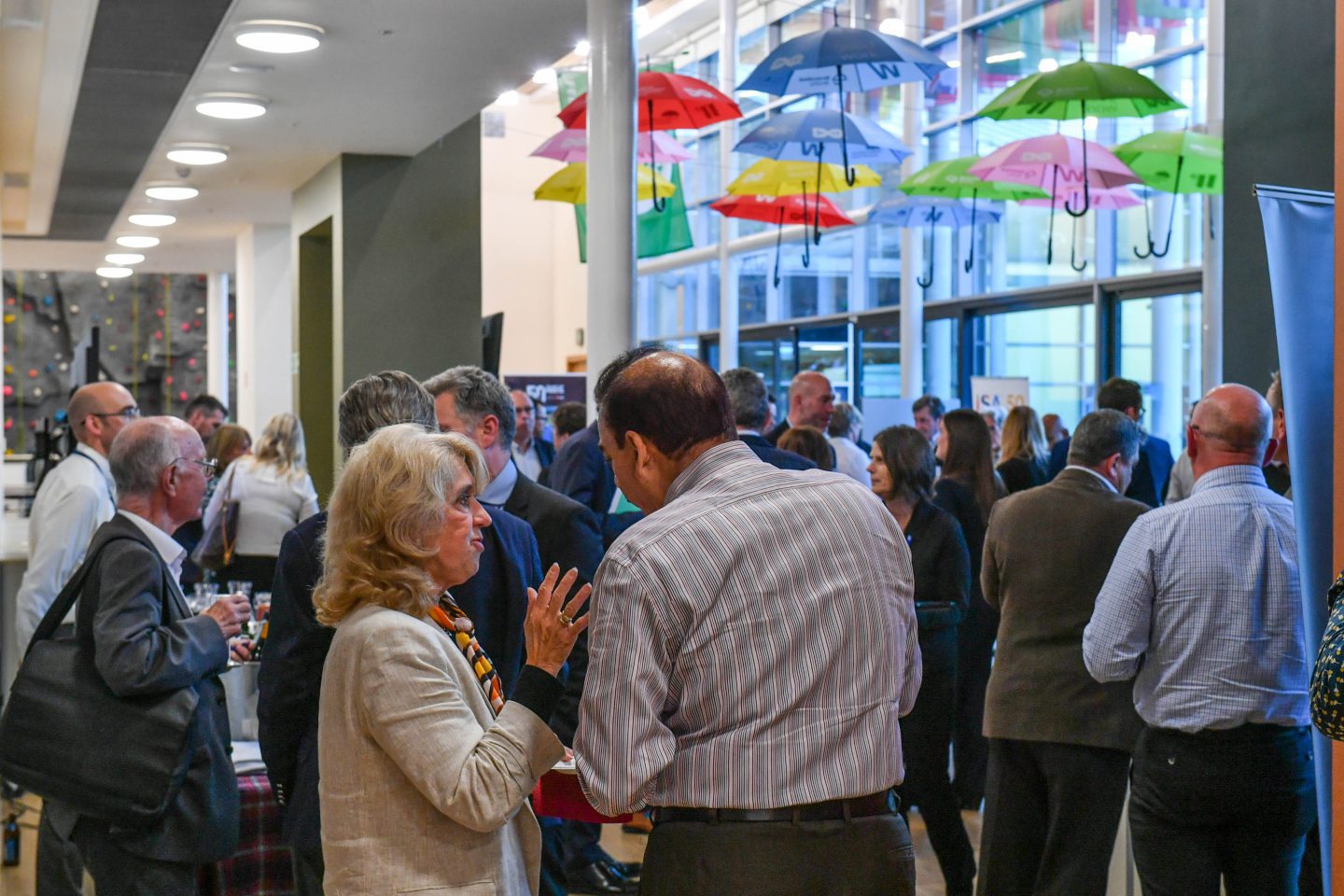 So what of the next generation? ISA student Leonardo Casabianca spoke eloquently about how he and his classmates view energy as a career, saying the polarisation of debate on the topic could be off putting to some.
But he noted the need for urgency in the shift to providing clean, affordable and sustainable energy, and while he said this was a major challenge, he said it was one he and his fellow students were inspired to rise to tackle head on.
"The climate crisis should not limit me but inspire me to innovate," he said
Rounding off the event Nick Little, Head of School at the ISA, echoed his student's comments by saying the challenge of the energy transition shouldn't be overawing. It should be inspiring and encourage this and the next generation to lean into the challenge and find the energy solutions that power our economies for the next 50 years.
A fine point on which to conclude as energy's forward thinkers prepare to convene in Aberdeen next week.
Recommended for you

Unite plans 'hard-hitting' campaign to canvass energy workers