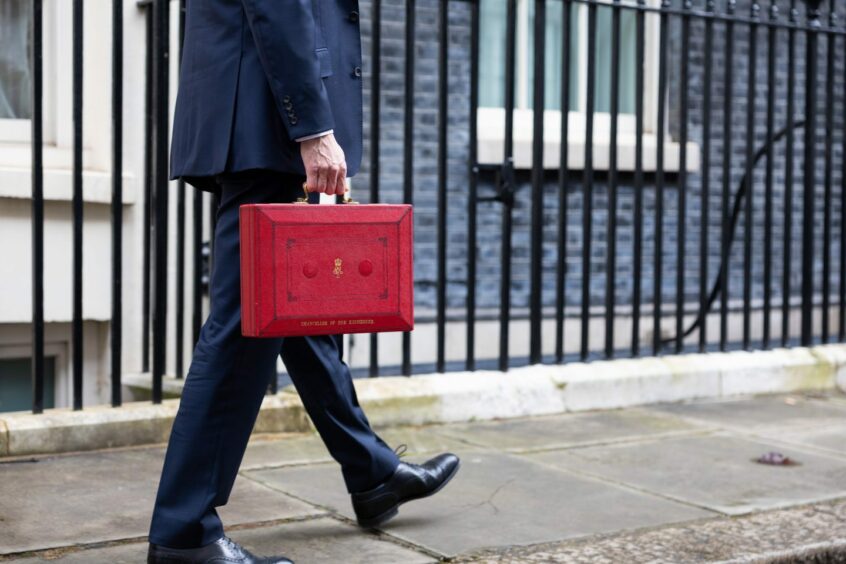 A 'holistic' approach to the UK's fiscal regime for oil and gas could help speed up transition efforts as firms increasingly operate across multiple sectors, according to analysts from Wood Mackenzie.
Interviewed on the Energy Voice Out Loud podcast during Offshore Europe, Wood Mackenzie research director for North Sea upstream Gail Anderson said the mood of the conference showed there was optimism and investment in the market.
"But also what we're hearing this week is that companies need some predictability in terms of the business environment. Obviously the UK is rightly seen as an unpredictable fiscal regime, with a lot of changes happening in the last 18 months – and then an election coming up next year.
"It's a really big call right now for companies to sanction projects."
It comes as the UK government seeks industry feedback on the present fiscal regime for oil and gas, and considers the future of taxation on the sector including Petroleum Revenue Tax, Ring Fence Corporation Tax, Supplementary Charge, and the
various tax reliefs and allowances available.
"We at WoodMac have argued for some time that a more holistic approach to fiscal terms and the fiscal framework would be called for, given that we've got so many industries now overlapping – just to give the energy transition a real push," Ms Anderson said.
"That would be quite a radical change but there can never be a better time for that."
Mhairidh Evans, the firm's head of CCUS research agreed, noting that in many ways "it makes sense" to recognise the overlapping nature of many of the companies working in emerging sectors such as carbon capture and storage as well as oil and gas.
"Many of the operators and players are the same, the investment profiles of many of the projects are the same," she continued.
Added Ms Anderson: "When you look at the pace of the energy transition, things will happen quickly so you need to get on the front foot and make sure that the fiscal framework is fit for purpose.
"These are the kind of blue sky ideas and thinking that industry could benefit from."
'Urgent' CCS action needed
It follows warnings from the consultancy earlier this week that "urgent" action is needed if the UK intended to meet its target of capturing and storing 20-30million tonnes of CO2 per year by 2030.
Wood Mackenzie estimates that delivering the first four UK CCUS clusters will cost £65 billion – and that the £20 billion in promised government funding is "critical" to unlocking the remainder of private investment.
Four CO2 transport and storage hubs – East Coast Cluster, HyNet, Acorn and Viking – form the heart of these clusters, and while technical and commercial preparations have been ongoing, none has yet taken a final investment decision (FID).
"Where the most work is needed is putting the good policy into action. That's about government releasing the funds that companies are desperate to access to help them launch projects, and then for industry to actually execute these projects on time and on budget – and this is first of its kind territory so that's where the challenge lies," Ms Evans told Energy Voice.
"What we need to see a little bit more of is policymakers and industry properly listening to each other.
"Industry are desperate to get ahead with these projects but they also need to understand the policy challenges and vice versa.
"Our take at WoodMac is they will happen – maybe we won't meet the 2030 target but as long as we're making progress towards that target it's still a pretty positive outlook."
Listen to the Energy Voice Out Loud podcast here.
Recommended for you

2024: A lost year for North Sea FIDs?