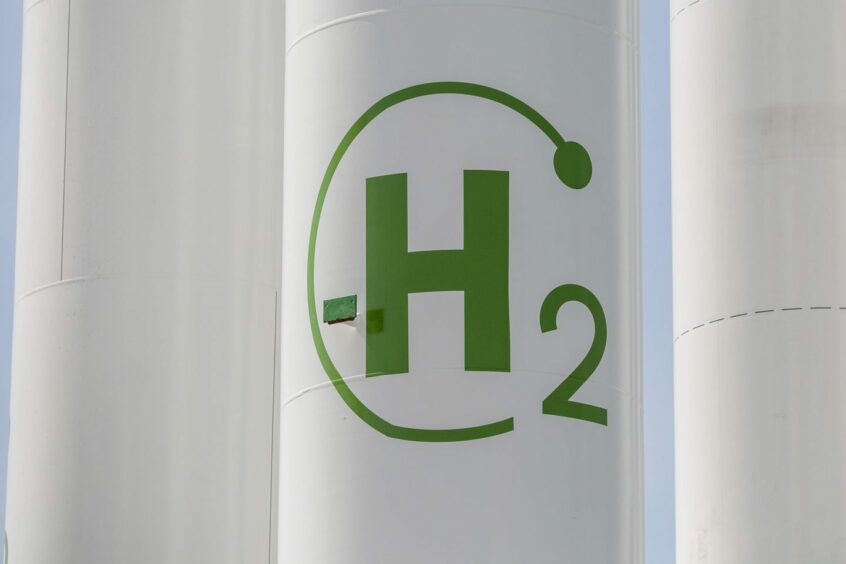 A leading voice on hydrogen has delivered a grim forecast for one of the government's flagship support schemes.
Chris Jackson told attendees at Offshore Europe on Wednesday that he expects Hydrogen Allocation Round 1 (HAR1) to be a "total failure" due to a lack of joined up thinking.
He also described the way the support is being implemented as a "shambles".
Westminster announced last month that a total of 17 hydrogen projects, totalling 262 megawatts (MW), had been invited to progress to the next phase of the subsidy scheme.
Amongst the schemes to have been invited to the next stage of negotiations is the Cromarty Hydrogen Project from Storegga, the driving force behind the Acorn CCS cluster.
Contracts are expected to be awarded in the fourth quarter of 2023 for projects targeting first operation in 2025.
But Mr Jackson, the founder and chief executive of green hydrogen firm Protium, believes it is doomed to bomb.
"I don't think any of the government thinking is joined up at all, and if there are any government officials in the room you're probably not going to like the next few minutes," he warned.
"HAR1, to put it mildly, is going to be a total failure, is my take on it. It is the wrong policy mechanism, and the success of the IRA has shown that. Many people in the industry said at the time that it was the wrong mechanism, and I think we're going to be proved right about that."
"The process by which it has been conducted has also been a shambles, and the consequence is it's not going to deliver the 250 megawatt (MW) target that has been set out. I am concerned that the way the government has done this means that the UK will lose what was actually a fantastic position of leadership when they started this in 2018."
The UK Government has been approached for comment.
Recommended for you

Businesses lambast 'historic mistake' as Sunak confirms net-zero policy slide