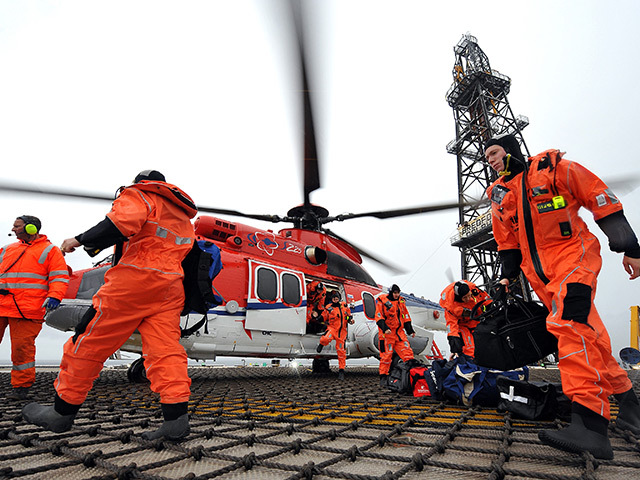 Offshore helicopter safety will be under the spotlight at an event in Aberdeen next week.
Oil and Gas UK's (OGUK's) aviation seminar will ask energy and aviation industry leaders to examine ways of "building on the progress" made to save lives and prevent incidents.
Helicopter safety came into wider focus this month when the Crown Office confirmed it would conduct a fatal accident inquiry into a Super Puma crash off Shetland in 2013 that resulted in four deaths.
Earlier this week, H175 flights were "paused" after a crack was discovered on the horizontal stabiliser of one of the aircraft operating out of Aberdeen, though the fault was thought to be an "isolated" case.
Tuesday's seminar at Aberdeen Exhibition and Conference Centre will kick off with an opening address from Mark Swan, group director of safety and airspace regulation at the Civil Aviation Authority.
Other speakers including Mark Abbey, regional director at CHC, Matt Abraham, supply chain and HSE director at OGUK, and Trevor Stapleton, health and safety manager at OGUK.
OGUK health and safety manager Trevor Stapleton said: "The UK's offshore oil and gas industry is supported by one of the most modern helicopter fleets in the world – and safe helicopter operations is at the heart of what we do.
"Over the past 20 years, industry-led initiatives and CAA research projects have brought many safety improvements to operations.
"Our industry is vital for security of energy supply, whilst supporting hundreds of thousands of highly skilled jobs and contributing billions to the economy.
"As we look towards achieving Vision 2035 – the industry's shared ambition to meet as much of the UK's oil and gas needs from home-produced resources – we will examine how can we learn from the past in order to plan for a successful, incident-free future for offshore travel."