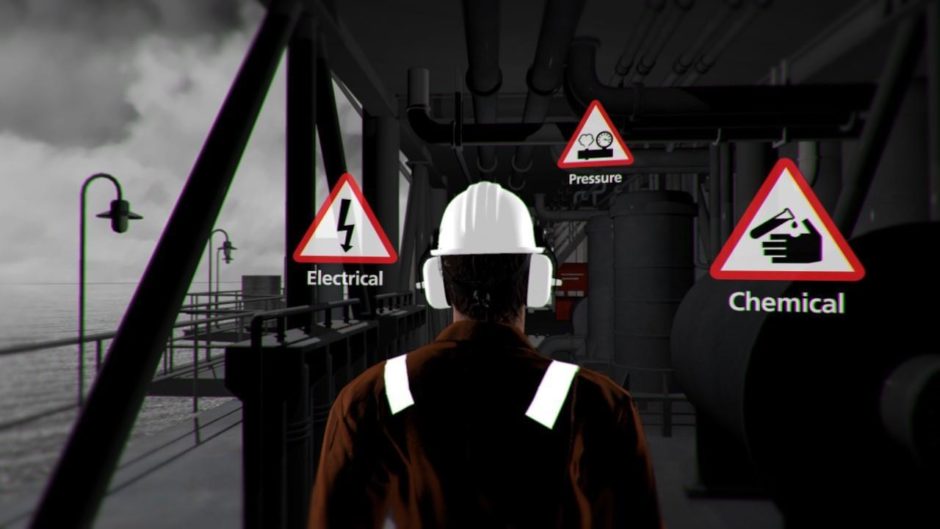 Despite the ongoing uncertainties in the energy industry, Step Change in Safety's commitment to make the UKCS the world's safest basin is a reassuring constant.
As we enter the second half of 2021, a year that continues to challenge the sector in a variety of ways, the organisation has launched its latest quarterly theme, Major Accident Hazard Understanding.
Inspired by findings published in the Health and Safety Executive (HSE) and OGUK reports, the topics are designed to show that "everyone has a part to play" in promoting health, safety and wellbeing within the oil and gas industry.
By using a range of resources and initiatives, Step Change in Safety is educating workers on the potentially serious consequences of major accidents and what steps can be taken to mitigate them.
Fiona FitzGerald, co-chair of Step Change in Safety's Major Accident Hazard Understanding workgroup, said: "The UKCS is an ageing basin and that goes for many of the assets, too. We understand more about safety and major accident hazards now than we did 25 years ago, when many of these assets started work.
"Operators often look to extend the life of these assets, and that's manageable because risk analysis studies help identify how to do that safely. But extending the life of an asset impacts on maintenance, and decisions must be made about what level of maintenance is required to keep the asset operating safely, versus the economic benefit of letting some non-safety critical equipment run to failure. They have got to make decisions about ongoing maintenance, especially when it comes to cessation of production.
"Our job in the Major Accident Hazard Understanding workgroup is to try to make people aware of the hazards that surround them every day and keep these at the forefront of their minds. It's not a case of being anxious all the time, just on high alert – we want people to adopt that mind-set."
One of the primary areas Step Change in Safety is looking to draw attention to is the growing maintenance backlog, brought on by Covid-19.
FitzGerald said there are concerns about the safety and environmental critical elements (SECEs) "being degraded", meaning hazards may not be controlled as they should be.
To minimise potential risks, Step Change in Safety continues to use the renowned "bowtie model" to deliver consistency and clarity of messages across the UKCS.
"We draw lines between trigger events and consequences, identifying barriers between them that would reduce or prevent the likelihood of an incident occurring," FitzGerald said.
FitzGerald first became involved with Step Change in Safety's Major Accident Hazard group during her 10 years working in consultancy at certification body DNV.
Last year, she launched her own business, Aberdeen-based Evolve Consulting, which subsequently became a Step Change in Safety member company.
In addition to the organisation's abundance of existing, award-winning materials and resources, it is releasing an array of new safety offerings to mark its latest theme.
Over the next quarter, the organisation will re-release its industry championed Major Accident Hazard 'Own Your Barrier' films.
FitzGerald said: "We're at pains to get across to people that everybody in the industry has a part to play in promoting and maintaining safety.
"It doesn't matter if they're offshore or onshore, operators or contractors, senior level or new-starts."
Step Change in Safety will also release "role specific" bow ties to highlight the barriers that individuals are directly responsible for maintaining.
At the end of the quarter, a major accident hazard quiz will be held to "reinforce the resources that have been put out over the three months".
FitzGerald said: "It will get a bit of competition going between companies and teams. Hosted live, offshore assets will be pitted against one another across three rounds – major accident events, safety barriers and pot-luck."
To allow people to brush up on their safety understanding while "on the go", Step Change in Safety is also releasing a series of vlogs exploring a range of subjects, including decommissioning, human factors, and structural safety.
Lasting around five minutes, these will feature appearances from "various members of the workforce", including HSE, and will be presented by "member company industry experts".
FitzGerald said: "They're perfect for sharing on social media. There are also more detailed, in-depth resources for people who would prefer that as well."
She added: "Everything we do is to remind people that they work in a high-hazard industry and, although there are a number of distractions out there, that fact must never be ignored."
Step Change in Safety, the not-for-profit member-led safety organisation for the UK oil and gas industry, introduced quarterly safety themes for 2021 which focus on a different topic every three months. The topics are:
Q1 – Life Saving Rules
Q2 – Safe Lifting Operations and Preventing Falling Objects
Q3 – Major Accident Hazard Understanding
Q4 – Personal Responsibility for Safety
During each quarter, the Step Change in Safety industry workgroups and support team are producing a range of tools that seek to engage, educate, reinforce, and validate. For more information, please visit: www.stepchangeinsafety.net/annual-themes
Recommended for you

Virtual reality, the new 'positively engaging' safety training tool