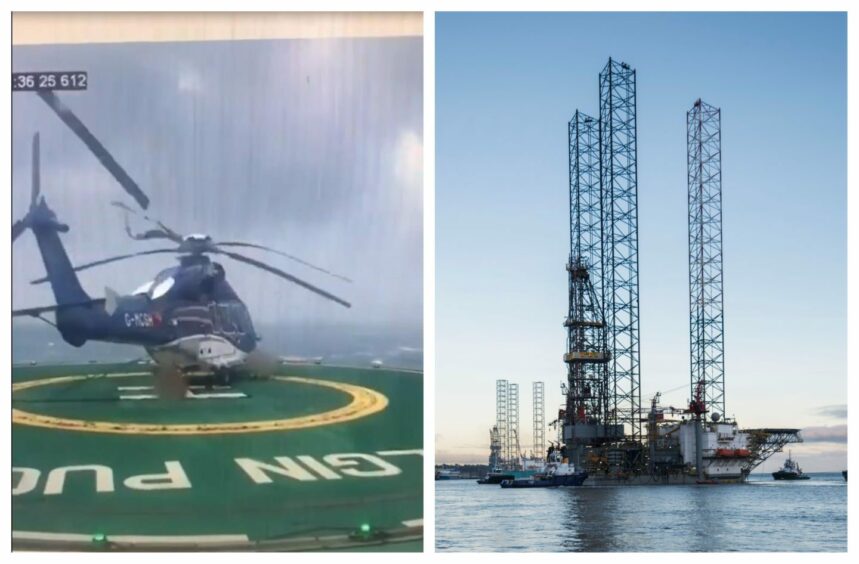 A trade union boss is encouraging Valaris to be upfront about the circumstances that led to a worker going missing from a North Sea rig.
Jake Molloy, of the RMT, says the drilling contractor should follow the example of TotalEnergies (LON: TTE) in trying to encourage transparency around health and safety offshore.
At an industry event last month, the French supermajor candidly spoke about a major North Sea helicopter incident, in which "someone could have died".
A matter of hours later, health inspectors published an improvement notice to Valaris in relation to one of its vessels at the centre of a tragic story.
In an improvement notice, the HSE said a hole had appeared in the deck of the Valaris 121 on Janaury 22, the same day Jason Thomas went missing from the rig while it was on tow to Dundee.
A huge search and rescue operation, involving ships and aircraft, was launched, but the 50-year-old was not found.
Speaking following the release of the HSE findings, Mr Molloy said they "only served to confirm" initial fears that he fell through an opening on the vessel.
The circumstances have not been confirmed by the offshore watchdog, which continues to investigate the case.
Ensure it doesn't happen again
Following his disappearance, there was widespread speculation about how Mr Thomas came to be missing from the rig, as well as the condition of the vessel itself.
In order to allay worker fears, and ensure a similar incident doesn't occur, Mr Molloy is encouraging Valaris to be open and frank about what happened.
He said: "I would hope that TotalEnergies' openness on the helicopter event would serve as an example to Valaris, and others, as to what they should be doing. That is sharing information willingly and transparently.
"Let's be sincere, let's be honest and let's ensure that we can avoid a repeat of the tragic events that led to Mr Thomas disappearing."
Valaris declined to comment
Elgin helicopter incident
TotalEnergies was widely praised after it publicly discussed an incident on its Elgin installation, 130 miles off Aberdeen, in February.
The operator opted to release footage of a helicopter's blades being ripped off during Storm Otto, while two workers attempted to strap the aircraft down.
The decision to share the footage came after "hard discussions" at senior level, with the firm's new UK boss Nicolas Payer ultimately making the final call.
But Mhairi Finnie, the group's HSE director, told the Offshore Energies UK event that industry "cannot let the fear of judgement" risk safety offshore.
And while nobody was hurt, she said that "someone could have died" when the blades came loose.
Recommended for you

Workers removed after power outage on TotalEnergies North Sea platform