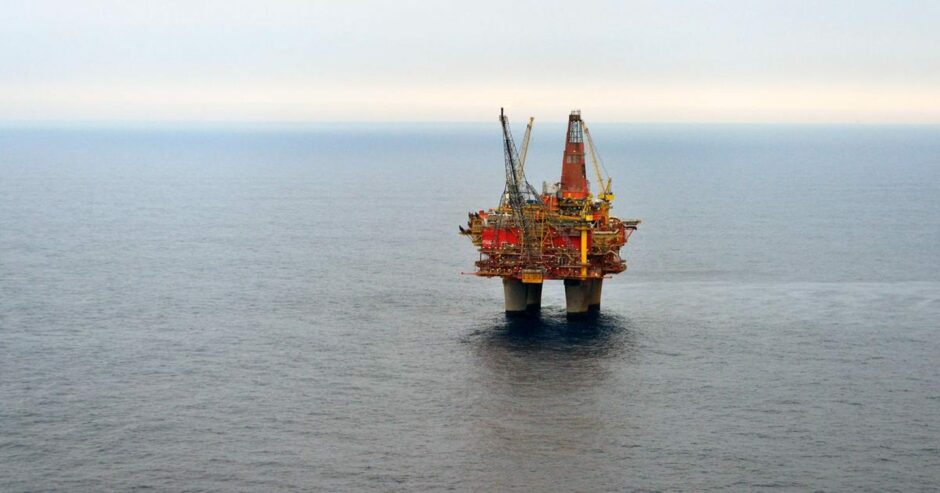 A worker has been flown ashore from a North Sea platform after a pressurised component, weighing 34 kilograms, struck them from height causing "facial injuries".
The incident on the Statfjord B installation, whose field lies on the Norway-UK boundary, saw a release of gas leading to a general alarm and shutdown of the facility.
Norway's Petroleum Safety Authority (PSA) is now supporting a police inquiry into the incident, which took place last Saturday (April 22).
Equinor, which operates the Statfjord field, has been contacted for comment.
It took place during an operation to remove clamps and a "blind hub" from new production tubing on the Statfjord B.
Bolts were loosened while tubing still contained gas under pressure, the PSA said, and "the energy released caused one of the workers to be hit by components and suffer facial injuries".
A 34 kilogram blind hub was "thrown about 1.5 metres into the air before descending and injuring the worker".
The person was flown ashore for further treatment.
A sealing ring, of unknown weight, also grazed a person's arm when it fell to an underlying level.
The PSA said the main objectives of the inquiry are to establish the causes and possible lessons learnt, to be shared with the industry.
Statoil, now Equinor, took over operatorship of the Statfjord field, comprised of three production platforms, in 1987.
It lies around 112 miles off the coast of western Norway.
The incident follows another serious case on the Norwegian Continental Shelft in November, when a worker's arm was crushed on the Odfjell Technology West Linus rig.
Recommended for you

Workers removed after power outage on TotalEnergies North Sea platform