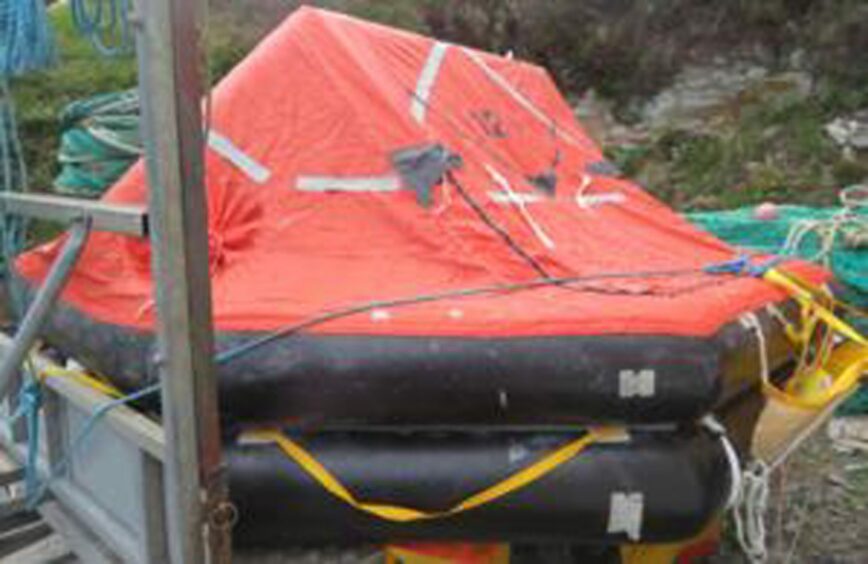 A safety alert has been issued after a lifeboat supplied by offshore safety equipment firm Survitec failed to inflate in an emergency.
Naval watchdog the Marine Accident Investigation Branch (MAIB) is encouraging people to check their crafts following the incident on a fishing vessel last year.
The stern trawler Piedras got in troubled when its engine room flooded and the boat began to take on water, sparking the crew to deploy a liferaft – but it didn't fill with air.
Fortunately, another safety craft was launched and the sailors were able to be rescued.
The liferaft in question was supplied by DSB, a subsidiary of London-headquartered Survitec, which has clients in the marine, defence, aviation, and energy markets.
An investigation of the recovered craft was subsequently carried out, with the MAIB raising concerns about its servicing and certification and recommending "urgent action".
The watchdog wrote to Survitec to tell the firm to notify all owners and operators with liferafts certified by Spanish firm Comfer Marin between January 2017 and June 2022 that they may have deficiencies.
Those with units that fall within that period are being pushed to contact their nearest approved Survitec service station and arrange for it to be reinspected and serviced.
Survitec has been contacted for comment.
Survitec employs more than 3,000 people – across eight manufacturing facilities, 15 offshore support centres and 70 service centres – and serves clients in 96 countries.
The group has a base in Findon, near Aberdeen, and its Viscom HSEQ media production business is in the Granite City.
Viscom was included in the 2015 acquisition of north-east marine safety specialist Survival Craft Inspectorate.
Survitec's kit was beamed into houses around the world earlier this year as part of Amazon Prime tv series The Rig.
The company worked closely with the show's producers and supplied the survival suits and Crewsaver lifejackets worn by stars in the programme.