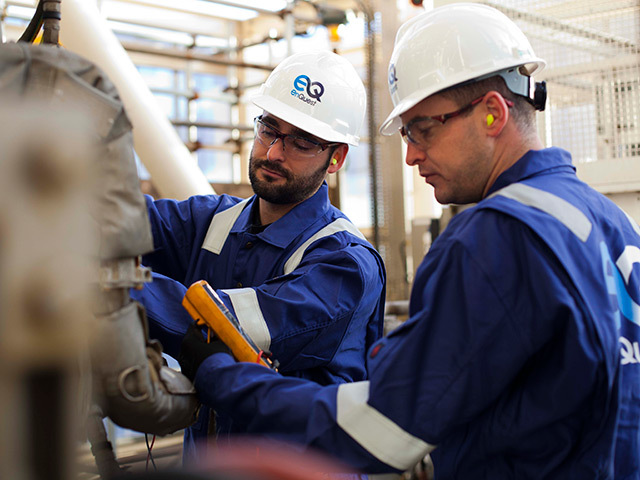 Independent oil producer EnQuest has achieved a major safety milestone after recording a total of 11 years without a lost time incident (LTI) across three of its North Sea producing assets.
The Heather drilling team achieved eight years without an LTI. During this period EnQuest completed its return to drilling (R2D2) project which led to the start-up of drilling on the platform for the first time since 2006. The R2D2 project is part of a redevelopment programme that will extend the life of the Heather platform, which has twice faced decommissioning in the past, to around 2030.
On EnQuest's Northern Producer floating production facility, two years without an LTI has been achieved while successful drilling has ensured the Don fields have continued to underpin EnQuest's growth.
Operations on the Thistle platform have been LTI-free for a year, during which period platform drilling followed by a major construction phase of the Thistle Life Extension (LLX) programme, were carried out.
The combination of successful drilling and LLX power upgrades also delivered the highest production levels since the 1990s.
Neil McCulloch, of EnQuest said: "This is an exceptional achievement by our teams on three North Sea assets.
"We've had zero recordable incidents anywhere in our portfolio year to date in 2014, and are approaching incident-free operations where we have zero safety or production incidents. At EnQuest, we recognise that good HSE performance goes hand in hand with good business performance, and that both are outcomes of high quality operations.
"The safety of our people and protection of the environment are vital to maintaining a successful and sustainable business and it takes a huge amount of commitment, focus and drive from every person across our offshore installations and our wider support team to deliver results like this.
"The industry is facing some real challenges but this achievement goes to show that with the right strategy, the right people and the right approach to safety, there are still some great success stories coming out of the North Sea."
Recommended for you

EnQuest in hunt for new chairman as Martin Houston steps down