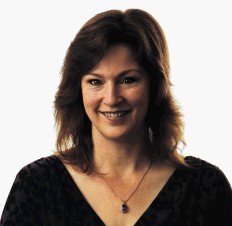 HeliOffshore, a global safety-focused organisation formed by major providers of offshore helicopter transportation, has gone live and will be formally launched this month.
Leading the organisation is the highly experienced military and civil aviator, Gretchen Haskins, who has also worked for the UK's Civil Aviation Authority.
"I joined as its CEO on September 1, on September 18 we had our first board meeting and on October 21 we'll have the official launch of the new organisation as it is now up and running," said Haskins.
Such is the significance of the initiative that, at its most recent annual meeting, the European Helicopter Operators Committee (EHOC) voted to dissolve its committee to clear the way for its members to join HeliOffshore.
Among expected outcomes are advanced safety, performance and operational integrity – and, in turn, confidence – in the helicopter transport industry.
The initiative builds on the so-called Joint Operators Review of helicopter safety, initially in the North Sea, and will support and expand the JOR's work.
There are six priority areas to work on:
o Automation
o Pilot monitoring
o Stabilised approaches
o HUMS (health & usage monitoring system)
o Oil and gas, including survivability and use of best practice in oil and gas company audits
o Information sharing . . . making sure that the members are geared up to enable proper sharing of information
Despite various incidents in the North Sea and in other parts of the world, civil maritime helicopter transportation has a good track record. The core objective is to take safety to new levels; much else such as reputation and integrity are implicit.
And the best route for achieving this is by being collaborative and global. This is possible, even among competitors. A single, worldwide organisation is thought to give the best chance of eventually achieving uniform standards.
Near-term, the primary emphasis will be on the offshore oil and gas industry as it is the main client group for HeliOffshore's members, though Haskins told Energy that a watching brief is to be kept on offshore wind for the time being.
The shopping list features challenges such as developing global standards for seating capacity/egress, breathing devices and survival suits; and improving and standardising HUET training; assessing and developing standards for size and fit of passengers, and harmonising aircraft fit for a certain type, which currently differs among customers and countries.
Haskins said that, while the North Sea standards were obviously central to driving such changes, the Gulf of Mexico was another marketplace where it would be possible to learn from.
"The North Sea is absolutely one of our key models but its certainly not the only one," she told Energy. "We're looking at the Gulf of Mexico and every place that helicopters are used worldwide."
HeliOffshore was formed by the five largest offshore helicopter operators: Avincis, Bristow Offshore, CHC Helicopter, ERA and PHI. The hope is that more operators will join.
The organisation will also represent manufacturers, services providers, and other stakeholders and partner with relevant trade associations and industry-government councils.
Recommended for you

Finalists announced for 2022 Offshore Safety Awards