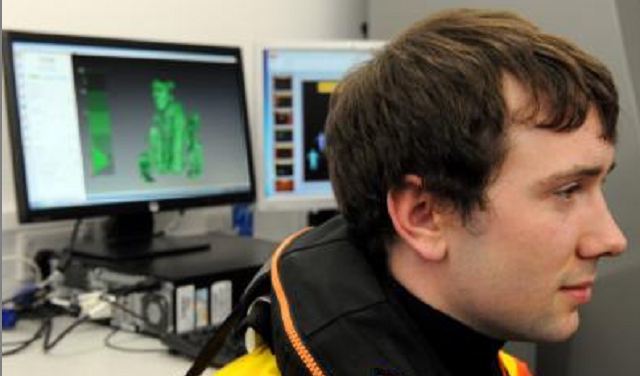 The bodies of nearly 600 offshore workers were scanned using a handheld 3D device for the research.
The employees  were measured while waiting to be transported to the North Sea, with researchers also travelling to platforms for the work.
Each worker had seven body scans with 26 measurements taken for the study, which took two years to complete.
A total of 588 males took part in the study with results compared to the last similar research conducted in 1985.
Robert Paterson, director of health, safety and employment issues at Oil and Gas UK,  said the "valuable" research offered a number of benefits, and could influence the design of offshore platforms in the future.
Mr Paterson said: "For example, neck size and wrist size are very important when it comes to the overall effectiveness of a survival suit.
"It has wrist seals and neck seals so making sure they are the right size for the workers  is fundamentally very important to us.
"When the next generation of survival suits are designed we have some data to advise the designs of those suits."
Mr Paterson said workers had not always worn the right size of suit because the neck seals "were said to be very tight".
He added: "Now we have data to make sure we have the right sort of fit for the equipment.
"The data will influence the design of seating on helicopters and lifeboats but also the design of future installations in terms of the accommodation and refuge areas."
Read more on the study here.
Recommended for you