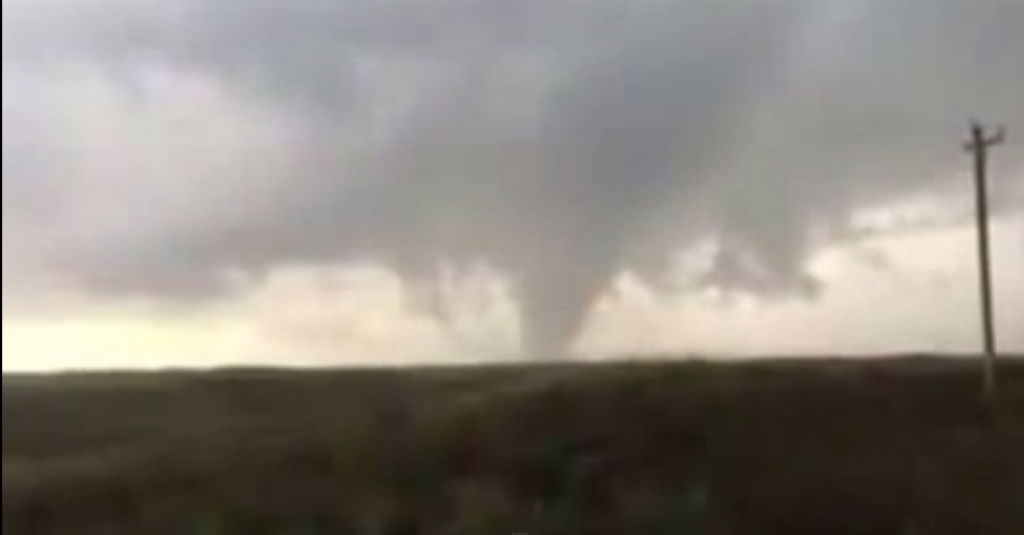 A tornado in Texas has left three people injured after hitting a natural gas drilling rig in Texas.
According to reports, one victim suffered minor injuries, another had non-life threatening injuries to his face and a third had suffered an injury to their abdomen.
The drilling rig is near Canadian, which is about 100 miles north east of Amarillo.
Storms have been battering Texas this week, killing at least 15 people in weather-related incidents.
There has been no word on the the rig's operations since the tornado struck.