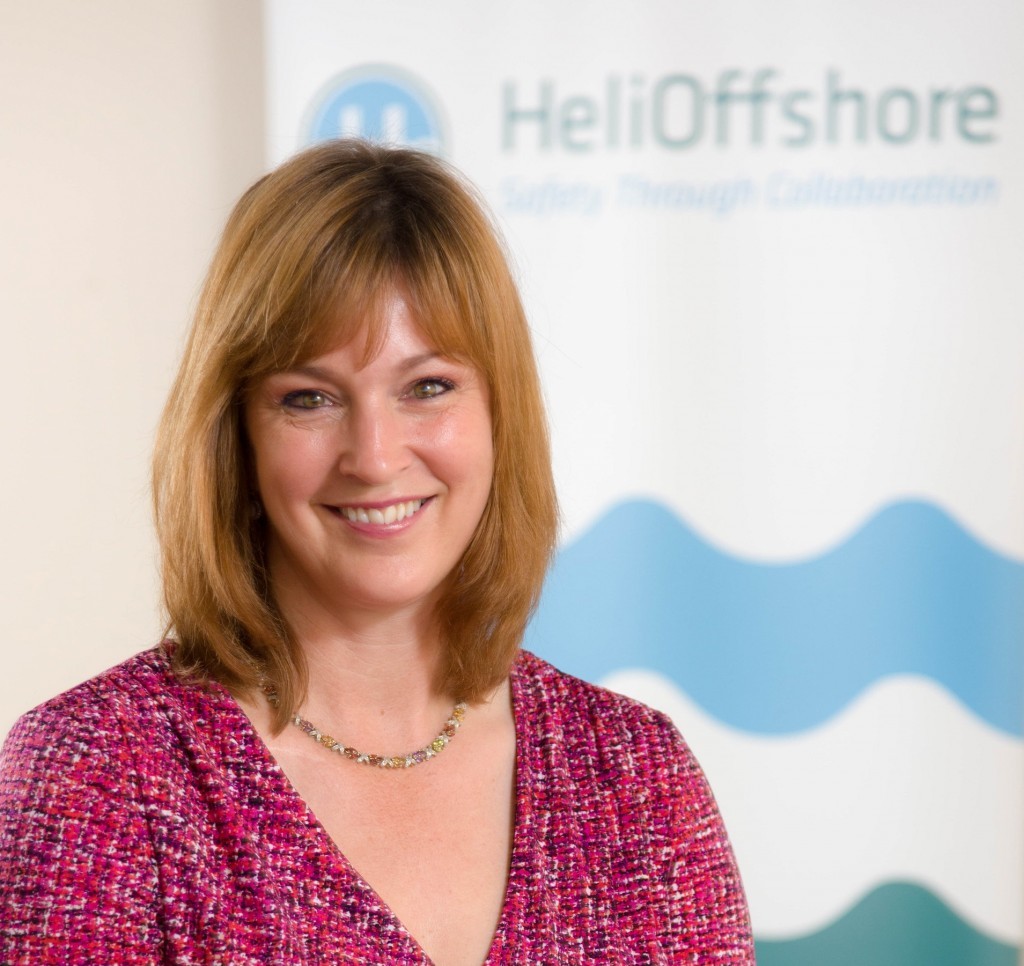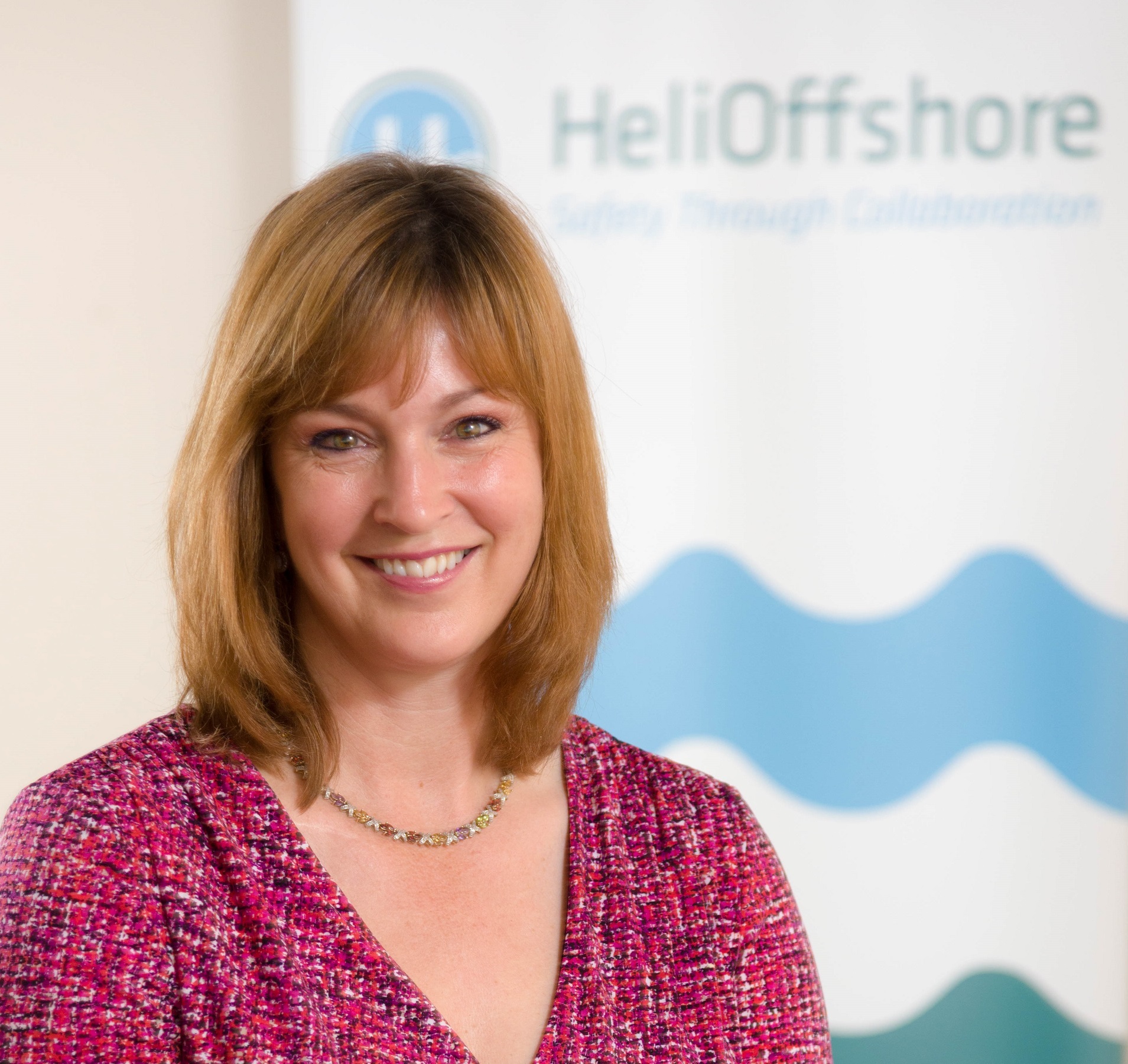 A fatal helicopter crash in which four oil workers lost their lives two years ago has acted as a "catalyst" for lesson learning, according to the chief executive of HeliOffshore.
Gretchen Haskins spoke exclusively to Energy Voice as she visited Aberdeen to meet with representatives from the North Sea's three main helicopter companies, Bristow, Bond and CHC.
Haskins, who heads up the industry safety association, said HeliOffshore was focused on working closely with stakeholders including manufacturers, regulators and the global helicopter workforce to learn lessons from the past.
The global decline in oil price since last year has seen jobs affected across both operators and the supply chain. CHC announced earlier this month it was to reduce its headcount.
Bristow continues a consultation over a number of positions in its UK operations.
A spate of accidents in the North Sea involving helicopters culminated in the Sumburgh helicopter tragedy in August 2013, which claimed the lives of four people and led to a host of new safety regulations.
An investigation by the UK's Air Accident Investigation Branch is ongoing.
Haskins said: "Sumburgh and other incidents in the North Sea have acted as a catalyst.
"I believe the primary focus of the ongoing investigation should be lesson learning. The greatest service we can give to the victims of the accident is that it should never happen to anyone else.
"The blame culture doesn't work as well as the lesson learning culture.
"HeliOffshore will do everything it can to ensure the lessons do get learned. People are willing to talk about the difficult stuff, act on it and improve safety."
"What is important is that our industry is aligned around one overall goal: that flying on duty offshore should be at least as safe as flying on a commercial airline."
She said she saw a "lot of mistrust" due to the economic climate but it was imperative safety remained at the core of operations.
"We're very interested in views from the front line. I attended the BALPA conference to see what their views are.
"Operators have a difficult job trying to manage their businesses in this difficult period, but there is never any compromise on safety.
"There is absolute agreement from everyone involved in every part of the industry that safety is the absolute priority.
"I do see a lot of mistrust, especially in difficult times, but that is true of any industry I have ever worked in.
"There is no genuine disagreement about safety.
"What becomes crucial is the adoption of best practice so that we can standardise and improve the safety of global offshore operations.
"The interest has been great from all sectors, operators big and small from all over the world, manufacturers, oil companies. Everyone is getting together, I'm very excited about how it is progressing."
Over the past 12 months, HeliOffshore has been sharing its message – safety through collaboration – with a broad audience at Step Change in Safety events, meetings with regulators and manufacturers, and the inaugural HeliOffshore annual conference.
Through the efforts of member organisations, the Health & Usage Monitoring System (HUMS) group has developed a best practice manual for review and implementation.
Airbus Helicopters issued a Flight Crew Operating Manual (FCOM) for EC225LP aircraft; other manufacturers are committed to delivering FCOMs for all aircraft in the offshore fleet.
Haskins said operators have an obligation to create and nurture an effective safety culture and to provide training and support to their people so that they can operate safely, every day.
She said: "HeliOffshore is working with the oil companies funding some research into helicopter avoidance warning systems which can give up to eight seconds additional warning to the pilots of hitting an obstacle.
"That's the kind of tangible, practical solution that we are trying to get fast-tracked through the system so that it gets implemented as quickly as possible.
"We are ruthless about making the greatest difference at the front line.
"If you get better decisions about when the helicopter takes off using HUMS, that's safer.
"If you get more warning about when you going to hit an obstacle, that's safer. If you can get new procedures that are very clear about the best use of automation – it will be safer. All of those things reduce the variablity in normal human performance."
Haskins was joined by HeliOffshore's new operations director Francois Lassalle on her visit to Aberdeen this week.
She added:"We spoke to pilots, engineers and safety staff asking them about the current economic climate, what they saw as the key aspects of safety, and how we can work together on those things.
"We got the sense that it's a very tough time for the industry, but there's a commitment and professionalism from the staff. We had very constructive conversations about how we work together to improve things."