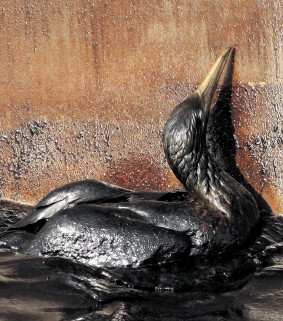 Four new guides have been added to an information 'toolkit' to help offshore oil and gas operators implement their response should there be an oil spill in the North Sea.
A UK Industry group launched in the wake of 2010's Deepwater Horizon disaster in the Gulf of Mexico, proposed the development of a toolkit containing information on the different methods for countering spillages on the UK Continental Shelf.
Another group led by Oil & Gas UK has worked on – and added to – the toolkit over the years. It is now complete, following the addition of four new Response Implementation Guides, or RIGs, to the four RIGs already in place.
The new RIGs provide guidance on aerial monitoring of a spill, responding to it from the shoreline, the decanting of oil, as well as managing any waste that might arise from an accidental release.
The RIGs that already existed in the toolkit cover the containment and recovery of a spill at sea and details on the application of dispersant on oil from the air, from a boat and from below the surface of the water.
Mick Borwell, environment director at Oil & Gas UK, said: "The aim of the guides is to provide support to onshore response staff in the event of an oil spill incident.
"They will also help discussions that would take place between the offshore operator involved and their response contractor on the implementation of their strategy for dealing with any spill."
The toolkit is available to download as a suite of documents from the Oil & Gas UK website.