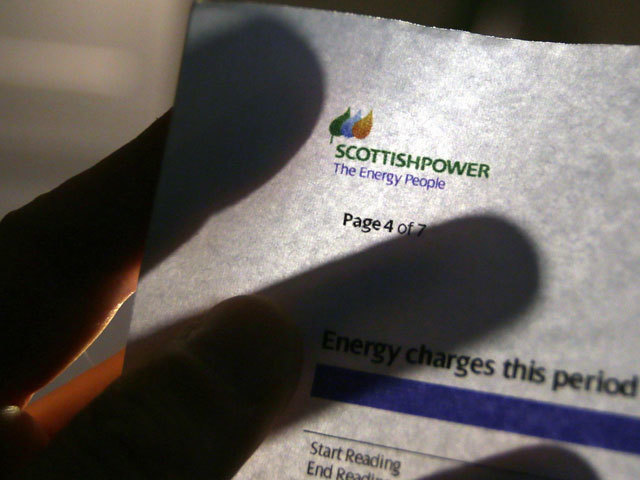 The owner of energy giant ScottishPower has revealed UK generation and supply earnings slumped by more than a fifth after it lost around 160,000 customers in a "challenging" year.
ScottishPower, which recently announced a 7.8% price hike in standard tariffs, saw customer numbers fall to 5.32 million at the end of 2016 from 5.48 million a year earlier as households switched to other suppliers.
Spanish parent Iberdrola said earnings in the UK supply arm were also hit by falling energy prices, rising costs and customers using 1.3% less electricity due to warmer weather.
This left underlying earnings for Iberdrola's UK generation and supply division 21.5% lower at £240.3 million in 2016.
The group said it has since seen ScottishPower's customer numbers bounce back to 5.48 million as it has focused on offering attractive fixed rate deals.
It has seen 5% of customers on standard variable tariffs switch to cheaper deals offered by the group.
But around 1.1 million customers will still be affected by its price hike, which takes effect on March 31 as part of a round of similar moves by energy firms following rises in wholesale markets.
The Big Six energy firm will ramp up the price of electricity by an average of 10.8% and gas by 4.7%.
Keith Anderson, chief corporate officer at ScottishPower, said: "2016 was a challenging year, but ScottishPower continued to make significant investments."
The group said it placed more than £3 billion of contracts last year for planned investments in renewable energy, smart meters and upgrading power lines and substations.
It confirmed more than 240,000 smart meters have been installed and said the rollout will continue across the UK this year at an average of 2,500 a day.
Results for the wider Iberdrola group showed underlying earnings increased by 5.5% to 7.81 billion euros (£6.6 billion).
Recommended for you
X

Survey firm secure Shell contract for rig positioning