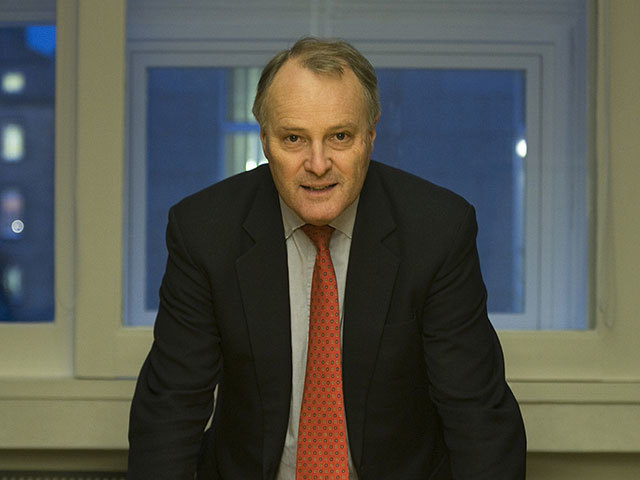 A company backed by Aberdeen's Simmons Private Equity has snapped up a firm led by well-known business man, Melfort Campbell, from administrators.
The acquisition of assets of Imes by Seanamic Group has saved all 49 of the company's employees.
Mr Campbell, 60, built up Imes, which provides inspection and engineering services and produces a range of monitoring and control systems products for customers in the oil & gas and defence industries, from the mid-1980s. A former chairman of the CBI Scotland, Mr Campbell led a Scottish Government review of the oil and gas sector in recent years.
Blair Nimmo and Geoff Jacobs of KPMG were appointed as joint administrators of Imes ltd at the request of the company's directors.
KPMG said the firm had a turnover of around £5million and was cash generative in 2014 before it began to experience "cash flow challenges" last year due to the ongoing oil price decline.
Directors of Imes had been attempting to secure new investment, and when that effort failed they put the company up for sale.
KMPG went on to say that although Imes had found a preferred bidder for the company, the directors called in the administrators with "certain assets" then snapped up by Seanamic.
Seanamic was forged by Simmons and Co's private equity arm out of two companies it acquired in the last few years – Glasgow-based Caley Ocean Systems and Houston-based Umbilicals International. Its chairman is David Pridden, a member of the Simmons fund investment committee which backed the acquisition and was the first chief executive of trade body, Subsea UK.
KPMG added that 23 of Imes' employees are based in Aberdeen with the remainder located in depots in Rosyth (6), Sheffield (7), Portsmouth (6) and Plymouth (7).
Mr Nimmo said: "In these difficult times for the oil and gas sector in particular, we are pleased to have concluded the sale to Seanamic Group, which will safeguard the jobs of the company's employees, preserve customer service and provide the best available outcome for all stakeholders of Imes Limited. We wish the purchaser every success in taking the business forward.
"The administration of Imes is another example of the current challenges in the oil and gas sector whilst also demonstrating that there is appetite for investment in stressed and distressed businesses in the sector."
Recommended for you

­EV Private Equity on impact investing and the energy transition