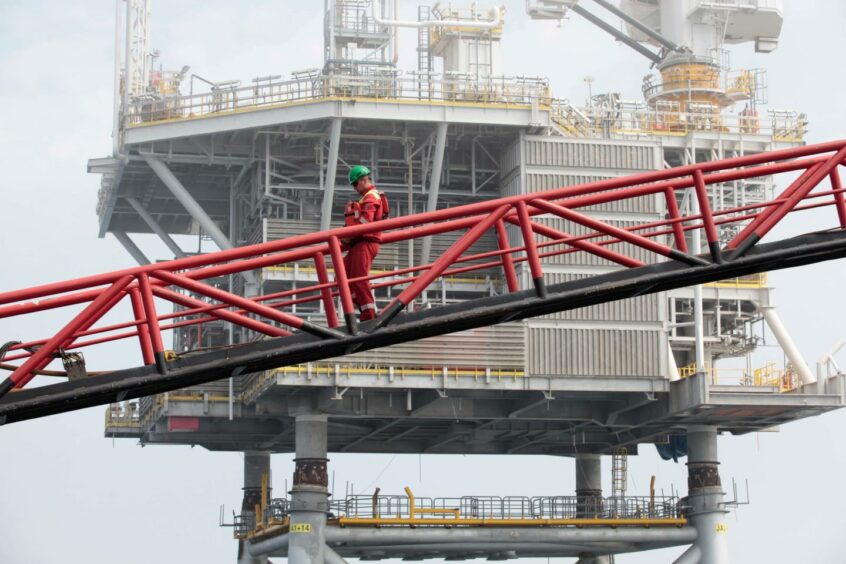 British Gas owner Centrica has said it will continue its strategy to exit the UK North Sea after announcing a deal to sell Spirit Energy Norway for £800million.
Spirit Energy, which is 69% held by Centrica, has announced a deal to offload the majority of its Norway business to private equity-backed Sval Energi.
Meanwhile Centrica, who has been seeking to divest its holding in the exploration and production business since 2019, said the remaining UK and Netherlands business will continue in "run-off" mode.
A spokesperson said the firm will "continue to assess opportunities to exit from its remaining oil and gas exploration and production activities over time," however it expects to retain its holding in the near term.
In a separate statement, Centrica chief executive Chris O'Shea said: "We will not explore for new hydrocarbon reserves; rather, we will focus on ensuring Spirit can fund its decommissioning liabilities whilst pursuing opportunities to leverage existing infrastructure to help the UK on its path to net zero."
Spirit Energy has an overall workforce of around 850 across the UK, Norway and the Netherlands, with the Sval deal covering 130 employees in the Stavanger office.
Centrica opted for a focussed sale of the Norwegian business in August as part of a simplified process.
Largest deal in Norway for years
The Sval Energi agreement marks the largest acquisition in the Norwegian oil and gas sector since 2019 and covers 45 licences (six of which are operated), seven producing fields and several more exploration and production opportunities.
The transaction has an effective date of January 1, 2022 and is expected to close in the second quarter.
Spirit Energy chief executive Chris Cox said: "The sales agreements are in accordance with the strategy of Spirit Energy's owners to reduce the carbon intensity of its portfolio.
"Over the last 15 years, we have created an attractive cash-generating business in Norway with producing assets, future developments and exciting exploration opportunities. Sval Energi is acquiring a successful and solid business."
Sval Energi, which is backed by Norwegian private equity player HitecVision, is making its 6th acquisition since acquiring Solveig Gas in 2019 and said it marks a significant step in its growth plan in Norway.
CEO Nikolai Lyngo said: "Through this transaction Sval is further strengthened with an experienced, competent and accomplished team. Spirit Energy's Norwegian portfolio adds material production and gives us a good asset base for further growth on the NCS."
Statfjord
The Sval Energi deal does not include Spirit interests in the Statfjord field, which straddles the Norway and UK border.
Spirit Energy has instead struck a $50million (£37.7m) deal to sell its stakes in the Statfjord area to Equinor.
Statfjord, which celebrated its 40th anniversary in 2019, is one of the oldest production hubs in the sector, producing more than 51 billion barrels to date.
Equinor already operates all of the Statfjord licences, while Spirit's share of production from its various stakes was around 21,000 barrels of oil equivalent per day in the third quarter of this year.
The deal is expected to close in the first half of 2022.
Camilla Salthe, senior vice president for late life assets in Equinor, said: "We still have high expectations for Statfjord and have recently launched a plan to extend the life of the field towards 2040."