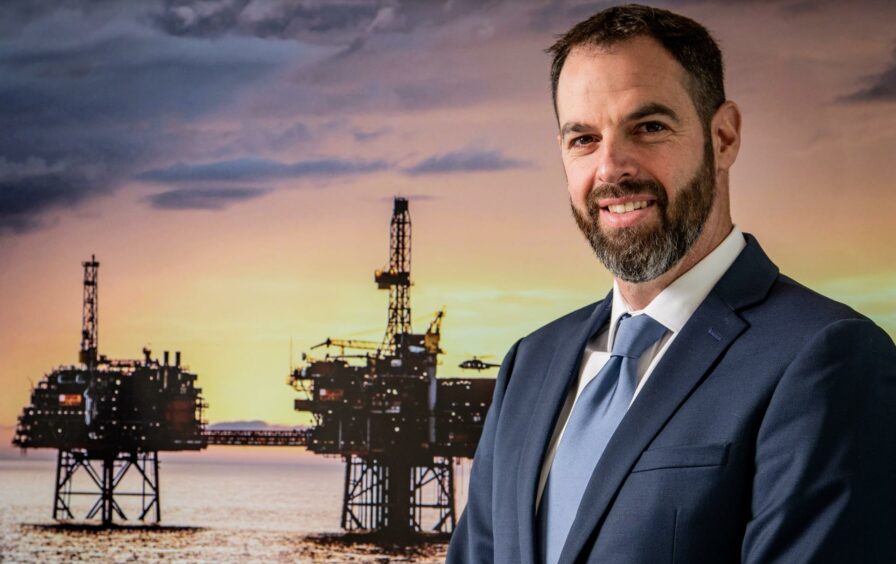 The chairman of Ithaca Energy, soon to be the new operator of the controversial Cambo oilfield, has said the firm wants open dialogue with environmentalists and other parties on its future.
Gilad Myerson said work on emissions is "paramount" for Ithaca, and hopes to gain "support from all parties" should it succeed in meeting climate regulations and government guidance for the polarising project.
Cambo continues to be a battleground for climate campaigners, including those who criticised regulatory approval of Ithaca's comparatively tiny project, Abigail, in the North Sea earlier this year.
Ithaca is hoping to reach a final investment decision on Cambo next year, but is first going into discussions with partners, the government and the North Sea Transition Authority.
It is also working to fully understand the emissions profile of the project as a priority, Mr Myerson said, as the company seeks to slash its own emissions by 25% by 2025, two years ahead of industry targets set out in the North Sea Transition Deal.
"We want to make sure that the carbon intensity of Cambo is good. From what we've seen, it looks exceptional. It's going to be significantly lower than the average UKCS and global averages.
"We need to understand the exact emissions profile. Once we have all of that information, we'll look into the economics and make a decision on how we move forward.
"I would say that, as an organisation, we're agile and swift, we like to make decisions quickly, collaboratively and then get on with things."
On the potential for backlash from environmental campaigners, he added: "We're trying to understand the different perspectives. We're very open and transparent. We like to work in a very collaborative way.
"I think given the extremely unfortunate events happening between Russia and Ukraine, there's a huge push for domestic energy and domestic security.
"People in the UK are feeling the need for energy and control of energy. More and more people are talking about the importance of the North Sea for energy in the UK.
"So when it comes to doing development, I would hope environmentalists and organisations will be part of the dialogue. Anything that we do is in line with government regulation and guidance, and if we operate within that I should hope that we can get approval and support from all parties."
The UK Government announced its new energy strategy last week which, along with confirming climate checkpoints for the new licensing round due in the Autumn, put maximising North Sea oil and gas recovery at its heart.
Within that, Mr Myerson said Ithaca is "more than happy to play a responsible role and do that in a sustainable manner".
Dealmaker
Ithaca, owned by Israel's Delek Group, announced a deal worth a total just shy of $1.5bn last week to buy Siccar Point Energy from its private equity backers Bluewater and Blackstone.
Though the deal may have come as a surprise to many, Mr Myerson said Siccar Point has been a takeover target for years, and the marriage makes sense.
"I've been looking at Siccar Point for over two years. If you take Ithaca and Siccar Point they are incredibly complementary on multiple dimensions.
"If you look at just the production and reserves. We have very high production, our reserve ratio is 8-10 years. They have low production but tremendous reserves. So you put that together, it creates a very strong and robust company for the long-term."
Ithaca, which has plenty work in the pipeline ahead for the UK, has always "punched above its weight", but Siccar Point "takes us to the next level", he added.
North Sea – here to stay
The operator, which acquired Chevron's North Sea business in 2019 and has been on a  run of acquisitions in recent months, is establishing itself as a leading independent player in the sector.
Unlike some other similar firms, Ithaca is operator for most of its production, and Mr Myerson said it is completely dedicated to the UK and the North Sea going forward.
As a signal of that to employees, Ithaca has bought the building it works out of at Hill of Rubislaw.
"We have unwavering commitment to the UK and the North Sea. We're here for the long term, this isn't a private equity play where we're coming in and coming out.
"We're here to stay, we have a lot of capacity and therefore a lot of room for additional employees."
M&A and IPO 'on the agenda'
There remains players in the UK who don't, however, see their future in the North Sea, and Ithaca sees further deals potential despite having seriously expanded its portfolio recently.
As well as Chevron, and Siccar Point, the firm has done deals with Mitsui, Marubeni and Summit Exploration and Production recently.
Mr Myerson said: "If we see an opportunity where we believe we will be able to add value and fulfil the UK's mission of maximising economic recovery as well as our shareholders' hurdle for returns, we'll be more than happy to get into more deals"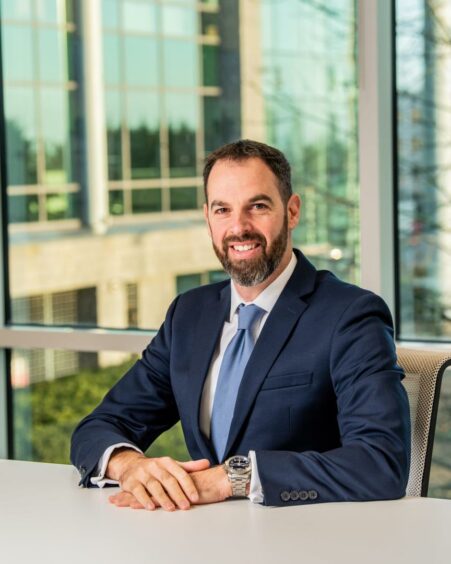 The Ithaca chairman also reaffirmed the message from chief financial officer David Crawford last year that an initial public offering (IPO) is "on the agenda".
Norwegian player Var Energi recently listed on the Oslo Stock Exchange and UK North Sea giant Harbour Energy (formerly Chrysaor) made its London debut in London a year ago this month.
Others, like Neptune Energy, are also rumoured to be looking at a public offering.
Mr Myerson said: "We are considering it. I think it's fair to say that most of the companies our size are considering capital markets. If you look at Neptune, Chrysaor went into (IPO) with Harbour, and many others have been contemplating as well as ourselves.
"We want to be ready with an IPO when the market is right. We watched closely what happened with Var Energi on the other side of the border.
"It is on the agenda and we'll do it when the time is appropriate."
Recommended for you

Ithaca hits pause on West of Shetland electrification involvement