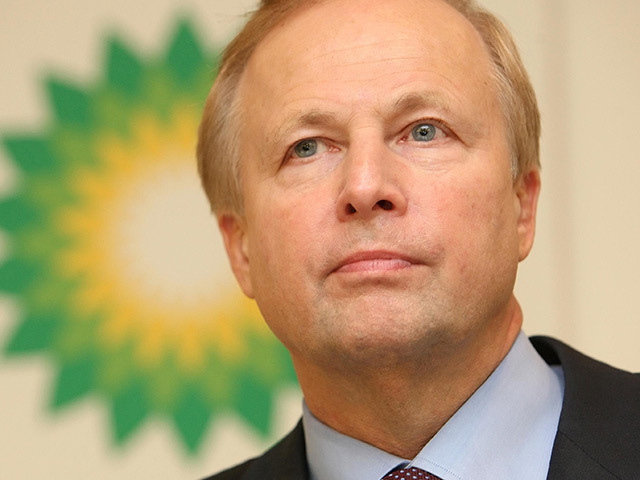 Oil major BP is facing a potential shareholder revolt over chief executive Bob Dudley's £8.6million pay package, up by 25% in 2014, at its annual general meeting this month.
The potential protest over his remuneration is being encouraged by two groups which advise shareholders in FTSE 100 Index-listed companies.
Mr Dudley's bumper pay rise came in the same year as BP launched a £665million cost-cutting drive, which in January led to the company announcing about 200 full-time onshore positions and 100 contractor roles would be shed from its 4,000-strong North Sea workforce.
BP introduced a pay freeze for staff this year as oil and gas firms look to cut costs in response to the recent slump in crude prices.
Proxy voting company proxy voting company Glass Lewis – owned by Canada's Ontario Teachers' Pension Plan and Alberta Investment Management – has urged BP shareholders to vote against last year's pay awards to Mr Dudley and other senior bosses, saying they exceed market peers.
Last year, the San Francisco-based group recommended a vote against BP's 2013 pay report. BP won support from just over two-thirds of shareholder votes cast.
According to Glass Lewis, BP's top bosses received bonuses worth 73% of the company's maximum limit in 2014 – despite them missing several key performance targets.
It "strongly" questioned BP's policy of granting bonuses of up to 150% of salary based on the absence of major safety and environmental incidents.
Meanwhile, Pensions and Investment Research Consultants (Pirc) – another influential adviser to institutional shareholders – has also said BP's executive pay deals exceeded those of European peers.
Recommending investors to reject the 2014 awards at BP's AGM in London on April 16, Pirc revealed concerns about a lack of transparency surrounding performance conditions attached to BP's executive directors incentive plan (EDIP).
Discretion given to the firm's remuneration committee to "override the one quantified performance condition" under the EDIP was contrary to best practice, it said.
Mr Dudley's 2014 salary and annual bonus fell to £2million from £2.85million the year before but deferred bonuses and performance shares awards rose by more than £2.5million to £6.6million. As a result, his total remuneration last year rose to £8.6million from about £6.9million in 2013.
A BP spokeswoman said: "Executive pay is closely linked to BP's performance and is defined by the remuneration policy, which was overwhelmingly approved by our shareholders at last year's AGM.
"Remuneration for 2014 was entirely in line with this policy and reflected the delivery of BP's strategic targets over the past three years."
She added: "The majority of Bob Dudley's remuneration is in shares, which have to be retained for an extended period – aligning his reward with the long-term interests of shareholders."
Recommended for you

BP CEO search to drag on into new year