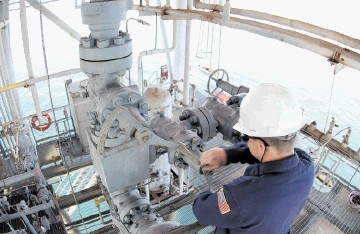 John Wood Group has cited "challenging" conditions in the oil and gas industry for a dip in earnings compared to last year.
The energy services company's latest market update said the first-half 2015 financial performance was down on the same period last year, but added its half-year results – to be published on August 18 – would be in line with expectations.
Wood said it was delivering savings in excess of what had it initially targeted and it would continue to cut costs to offset lower activity and pricing pressure.
Last month, the Wood Group PSN division said 200 jobs would be lost as it planned to move to an equal time rotation.
Upstream engineering activity levels remain subdued. However, larger detailed engineering projects including Det Norske's Ivar Aasen in the Norwegian North Sea and Hess Stampede in the Gulf of Mexico had made a good contribution to the business.
Wood cited a number of current front-end engineering and design (FEED) projects as a positive indicator of future activity levels, although there was no definite start date for these.
The US onshore market continued to be affected by reduced demand and pricing pressure. However in May, Wood Goup PSN was awarded a new five-year $250 million contract to provide engineering, procurement and construction services to BP's offshore facilities.
In the North Sea, the company retained a number of longer term contracts but said there had been a dip in project and non-essential maintenance work.
Following new five year awards from Total and Enquest, Wood secured a new $250 million contract with Antin Infrastructure Partners to operate the CATS terminal and pipeline in the North Sea.
The company said its strong balance sheet ensured security and flexibility and it planned to increase dividend per share by a double digit percentage from 2015 for the medium term.
Recommended for you

Wood expands chemicals footprint with new Esseco UK contract