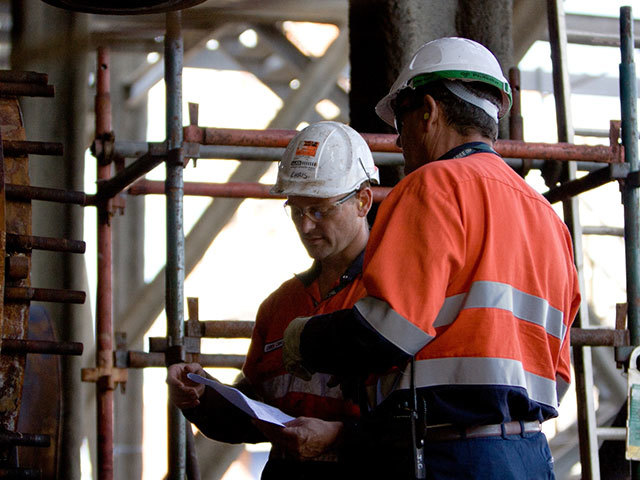 Wood Group PSN (WGPSN) is set to shed 200 positions across its offshore and onshore sites.
In a letter seen by Energy Voice, the company credited the loss with Talisman Sinopec's move to an equal time rotation from the historic two weeks on, three weeks off set-up.
The change will see 750 positions placed at risk of redundancy and a total workforce reduction of at least 20%, according to the letter.
In the letter, business manager for Talisman Sinopec, Neil McIntyre, said: "We have taken your feedback onboard and to assist with the consultation process we will be collectively consulting with employee representatives along with Trade Union Representatives.
"Therefore as part of this process we are writing to advise you that to move to an Equal Time Rotation from a 2:3 rotation, this will introduce a proposed reduction of at least 20% of the workforce. Any changes with the organisational redesign will also affect these numbers.
"The Company is proposing to reduce the headcount within WGPSN's OMS Talisman Sinopec Offshore business by approximately 200 positions across all offshore/site locations. This will mean around 750 employee's being placed at risk of redundancy until a consultation period of no less than 45 days has been completed."
The reduction will affect all positions for "the OMS Contract for all Talisman Sinopec Assets and all OMS related positions and levels across a number of disciplines", according to the letter".
Affected positions include security, mechanical technicians, safety advisor, deck crew, riggers, radio operators, and operations technicians. The letter goes on to name a number of other affected posts.
The consultation is expected to begin August 10.
Last year the service company was one of the first firm's to cut contractor rates by 10% in the wake of a dipped oil price.
A Wood Group PSN spokeswoman said: "We continuously review our resource requirements to drive efficiency and effectiveness in our service provision.
"Wood Group PSN management is working closely with our employees impacted, the GMB and Unite unions."