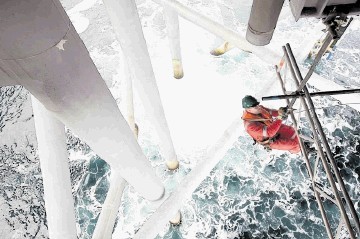 Asset integrity specialist Stork said market conditions in the UK would remain challenging following the restructuring of its operations in Aberdeen to reflect the downturn in the North Sea.
The Dutch multi-national reported that solid revenue development in Colombia and a good performance in Europe had offset the UK difficulties and contributed to a pre-tax profit of 43.5million Euros, up from 34.8million Euros in the first half of last year.
Revenue also increased to 745million Euros from 685million Euros in 2014.
Chief executive Arnold Steenbakker, said: "These results confirm the resilience of our business as we provide maintenance, modification and asset integrity related services in primarily existing production facilities.
"In the UK, market conditions will remain challenging. We have restructured our operation in Aberdeen responding to the deferred demand for our services. In Power Services we continue to face weak market conditions in Germany and other power markets in Europe. We are focused on initiatives to expand into other markets and improve productivity."
Steenbeker said Stork customers continue to look to reduce cost in the supply chain, whilst optimising maintenance spend with asset integrity and performance.