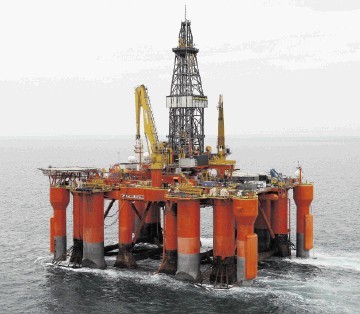 American buyers are poised to throw lifelines to struggling small businesses in Scotland's oil and gas industry, according to a mergers and acquisitions (M&A) expert.
Dane Houlahan, head of M&A in Scotland for accountancy firm KPMG, predicted that companies from the United States would use the downturn in the oil price to snap-up North Sea expertise.
Houlahan said: "The US economy has been faring particularly well and, as indicated by dealmakers, we may see larger American organisations acquiring both successful Scottish firms, while also throwing a lifeline to struggling small and medium-sized enterprises (SMEs) in the oil and gas sector as they look to absorb North Sea expertise into their own organisations.
"We could also see an increase in deal activity between oil and gas businesses in Scotland, with firms looking to take advantage of the landscape and pick up assets at cheap prices, while also selling off their own non-core divisions as a cost-saving exercise."
His comments came as a survey by KPMG of participants at its M&A forums in Aberdeen and Glasgow found 62 per cent think North American buyers will be "heavily involved" in the Scottish market over the next 12 months, while 34 per cent expect buyers from the Far East to play a role.
The majority of deals will take place among SMEs according to 57 per cent of participants, while 60 per cent believe the biggest barrier to M&A deals is the disparity between how much sellers think their businesses are worth and how much buyers are willing to pay.
Recommended for you

Shell gives investment green light to Jackdaw gas field in North Sea