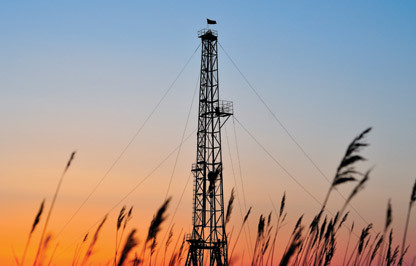 San Leon Energy said an allegation it is responsible for one of its subsidiary's £15.5 million liability is "specious" and said it plans to defend the claim "vigorously" despite losing an appeal earlier this week.
In a case stretching back to 2013, Avobone NV and Avobone Poland BV took action against Aurelian over its acquisition of Avobone's 10% shares and loans in Energia Zachod, holder of the Siekierki asset in Poland.
Avobone claims a guarantee in place meaning San Leon is liable for the amount owed by its subsidiary as per the court ruling.
Yesterday, San Leon Energy said Avobone has now requested £15.5million from the company, claiming San Leon needs to pay the £13million liability owed by its subsidiary Aurelian, plus accrued interest.
Despite losing the appeal earlier this week, San Leon doesn't seem willing to give in as it vowed to "defend this guarantee claim vigorously" on Friday.
San Leon said it believes the guarantee in question relates to liabilities of Aurelian for the 2014 financial year.
"In the company's opinion, having conferred with counsel, Avobone's claim is specious as it is completely based on a standard Companies House audit exemption form, and there are no reported cases of such a form creating the guarantee claimed by Avobone, and none of the sums claimed by Avobone constitutes a guarantee because none of the sums were outstanding liabilities to which Aurelian was subject as at 31 December 2014," said San Leon.
"San Leon will defend this guarantee claim vigorously, and has been advised by counsel that there will not likely be a final decision in respect of the claim for 18 to 24 months," it added.