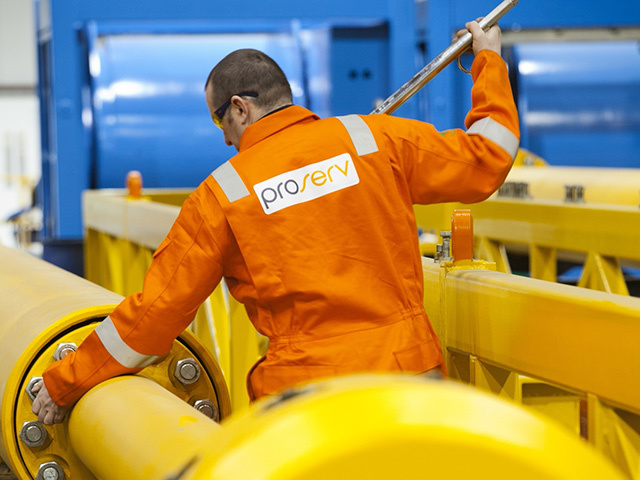 Oil and gas investor Riverstone Energy Limited (REL) said yesterday it was profiting from industry distress and looking forward to taking advantage of emerging opportunities driven by lower commodity prices.
Chairman Sir Robert Wilson said a second consecutive year of volatile energy markets presented "further attractive investment opportunities".
He added: "2015 marked the second full year of REL's operation amidst a challenging backdrop for the global energy industry.
"The energy industry is facing pressures ranging from a lack of available capital to declining revenues as oil prices have collapsed in response to excess supply.
"We believe that REL's investment strategy remains valid in these conditions. Market volatility increases opportunity as well as risk."
REL was launched as an energy-focused investment vehicle by international private-equity firm Riverstone Holdings in 2013.
It is one of a trio of investment funds which in 2014 set up a new oil firm, Origo Exploration, to target opportunities in UK and Norwegian waters.
REL is indirectly linked to north-east companies Nautronix and Proserv, which are both owned by Riverstone Holdings.
In another UK North Sea connection, Riverstone Holdings is also a major investor – alongside US-based private-equity firm Warburg Pincus – in Dunlin decommissioning firm Fairfield Energy.
Former BP chief executive Lord Browne was on REL's board until he stepped down at its annual general meeting last year.
REL said its net asset value per share – a key performance measure for investors – was worth £11.45 at December 31, down slightly from £11.71 a year earlier.
Sir Robert, who has previously been on the boards of healthcare retailer Boots and drink giant Diageo, and was also chairman at oil and gas firm BG Group and both chairman and chief executive at mining giant Rio Tinto, will step down as REL's chairman in May. Former Goldman Sachs partner Richard Hayden will take over the post.
Delivering his last results commentary for REL, Sir Robert, 72, said: "2015 was a challenging year for the energy industry but REL's prudent investment strategy is allowing the company to weather the storm and profit from industry distress.
"As in previous cycles, companies with strong capital discipline, conservative balance sheet management and access to low-cost resources are best positioned to withstand challenging times, and in many cases profit from them."
REL, which has committed in excess of £21.5billion to more than 120 investments in North America, Latin America, Europe, Mexico, Africa and Asia, said £616.3million was invested in eight companies last year.
As of December 31, the company had invested £4.3million of its £48.2million commitment to Origo.
REL said Norway-based Origo reviewed around 150 opportunities, made two discoveries and completed four farm-in deals – three in Norway and one in the UK – during 2015.